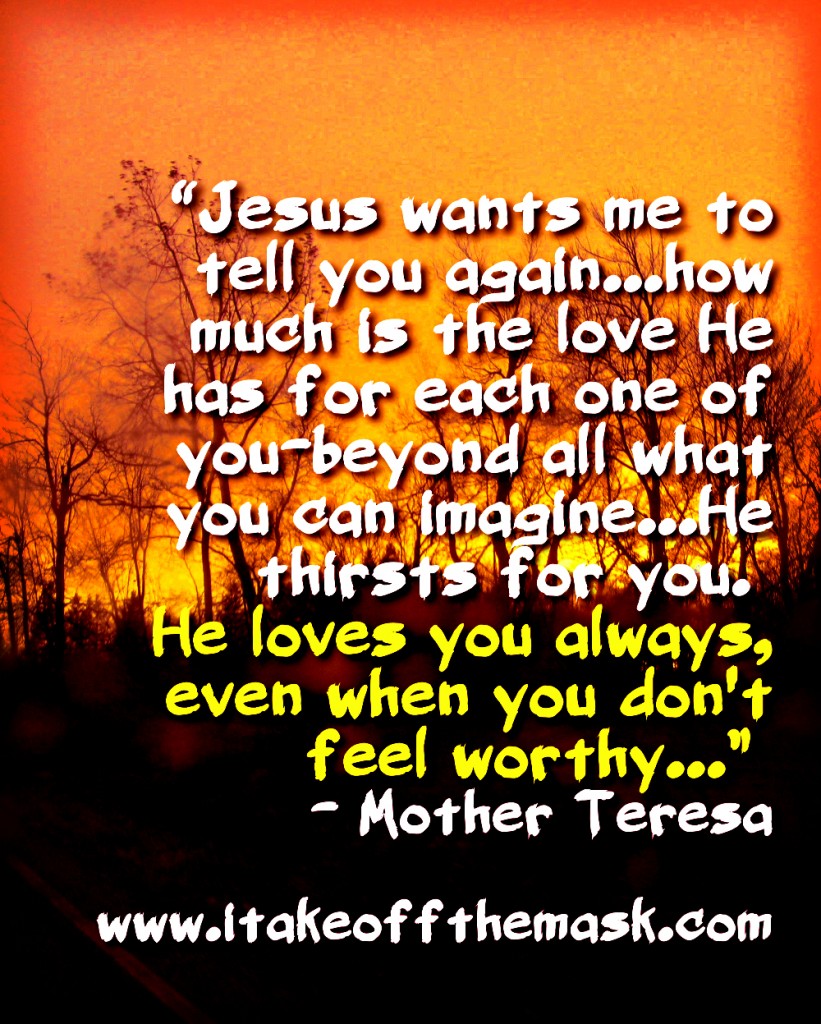 The LORD, your God, is amongst you, a mighty one who will save. He will rejoice over you with joy. He will calm you in his love. He will rejoice over you with singing. -Zephaniah 3:14-17, WEB-BE
There is something a bit tricky about loving yourself. It's important to be really honest. You also have to be brave. Add to that a touch of gentleness and understanding and as much forgiveness as you could possibly give. Above all,trust in God's love for you.
There can be times when you will really find it hard to love yourself, to see what good there is in you. Times like that, you can try to think of a person you really loved. What was there in him that you loved? That despite all his faults and shortcomings still manages to shine through?
Surely he wasn't perfect all the time. He wasn't always in his best light. Still, you believed that what was good in him was there. No matter how hidden or clouded it may have been, it can still sprout like a seed coming forth from the ground. And you wanted that seed to grow, every bit of that beauty to fully blossom in time.
Not that you didn't love him for who he was. But that you see something more. Something that was truly in him all that time, waiting to be fully manifested and seen.
"Jesus wants me to tell you again…how much is the love He has for each one of you-beyond all what you can imagine…Not only He loves you, even more–He longs for you. He misses you when you don't come close. He thirsts for you. He loves you always, even when you don't feel worthy…" – Mother Teresa