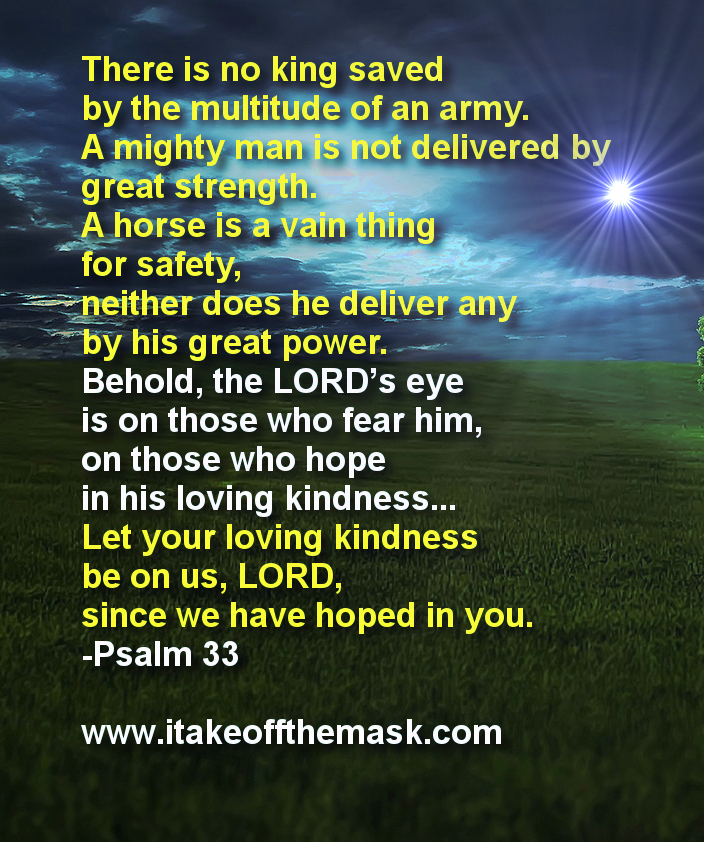 "We can search for hope in the strongest of places, and in the best of people, and they shall fall one by one. Only God suffices. Only God."- Jocelyn Soriano
If we put our hope in things that perish, we also shall perish with them. If we put our hope in people who are imperfect, our happiness also shall be lacking and imperfect.
It is not that we mustn't love another, for we must! But let our true hope be in Him alone who cannot fail and whose love alone is infinite and full.
Only God cannot fail. His love alone can last. His Hand alone is strong enough to pull us from the darkest places and the gravest paths.
There is no king saved by the multitude of an army.
A mighty man is not delivered by great strength.
A horse is a vain thing for safety,
neither does he deliver any by his great power.
Behold, the LORD's eye is on those who fear him,
on those who hope in his loving kindness…
Let your loving kindness be on us, LORD,
since we have hoped in you.
-Psalm 33 WEBBE
You may also want to read these:.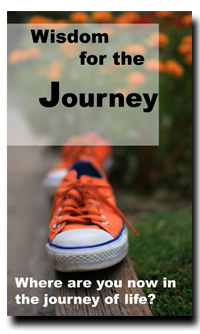 Subscribe for Free and Receive this Ebook (166 Pages) plus Inspiring e-mails.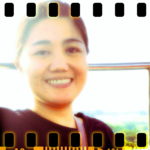 Hi, I'm Joyce!
I'm here to listen and to pray for you.
YOU ARE NOT ALONE.
Write to Joyce