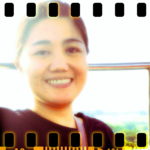 Hi, I'm Joyce!
I'm here to listen and to pray for you.
YOU ARE NOT ALONE.
Write to Joyce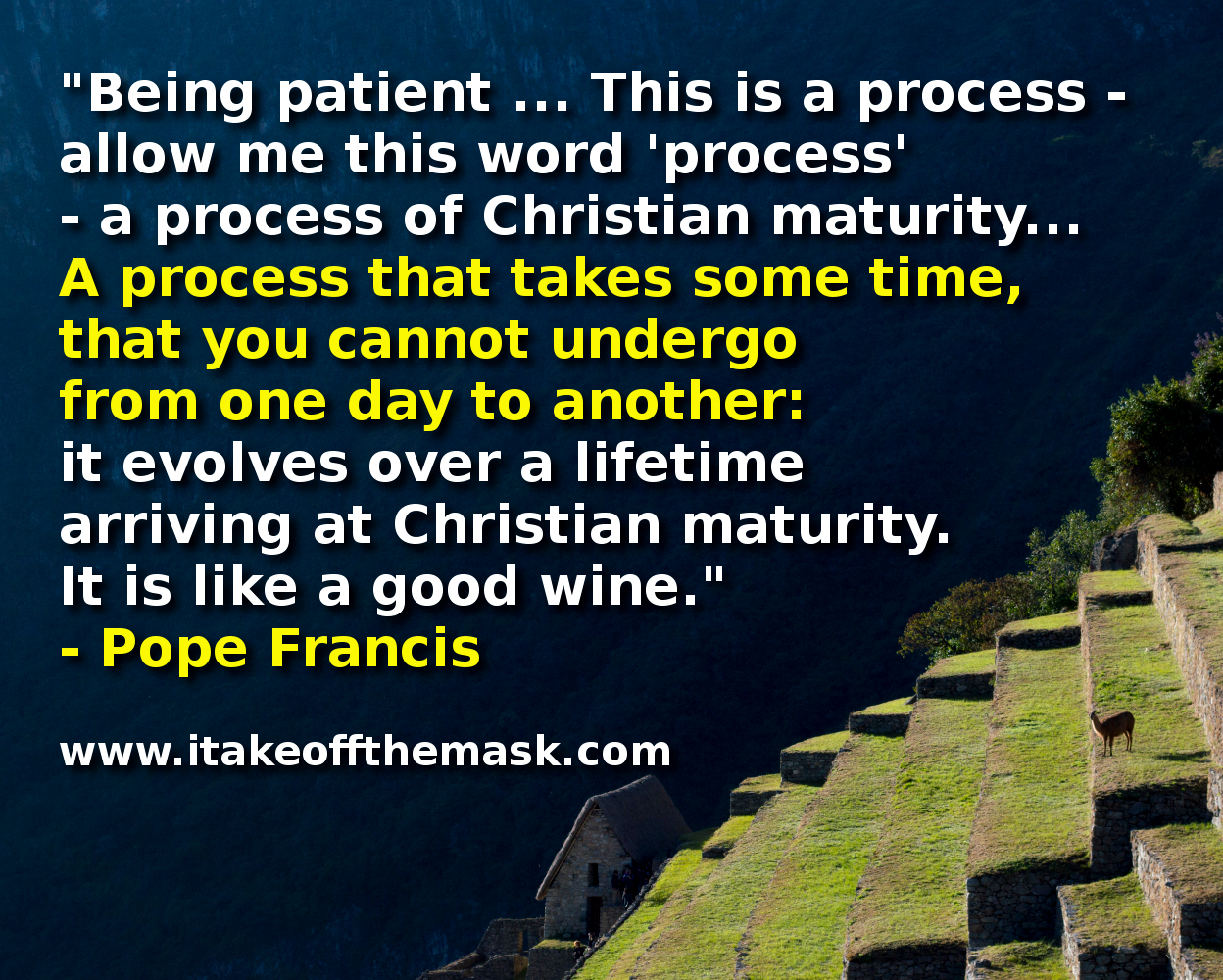 "Being patient … This is a process – allow me this word 'process' – a process of Christian maturity… A process that takes some time, that you cannot undergo from one day to another: it evolves over a lifetime arriving at Christian maturity. It is like a good wine." – Pope Francis
Love is patient. Being patient with others, as well as being patient with yourself.
All too often we want to achieve things in haste and in great violence. We forget that everything has its own phase, its own time.
We forget that love is not only meant to be strong, it is also meant to be gentle. And in this gentleness is kindness and patience and every sort of good fruit that blooms in its time.
Let us do what we can each day, and the entrust the rest to God. We may not always succeed, but we can keep on trying. And for as long as we really do try, one day we shall see how God has supported us and kept us safe every step of the way.
Love is patient and is kind. -1 Corinthians 13, WEBBE
Remaining little'means—to recognise one's nothingness, to await everything from the Goodness of God, to avoid being too much troubled at our faults; finally, not to worry over amassing spiritual riches, not to be solicitous about anything. – St. Therese of Lisieux
366 Days of Compassion
One Year Devotional Book
"Your companion for healing."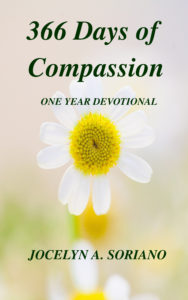 "The deepest wounds of the soul are healed only by compassion…
People do not merely need to be clothed, they need to be
embraced with love.
A love that enters into their own fears and frailty, a love that suffers with them and stays with them
through their darkest hour."
READ MORE - 366 Days of Compassion
I will betroth you to me forever. Yes, I will betroth you to me in righteousness, in justice, in loving kindness, and in compassion.
– Hosea 2