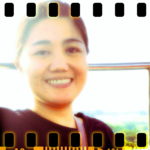 Hi, I'm Joyce!
I'm here to listen and to pray for you.
YOU ARE NOT ALONE.
Write to Joyce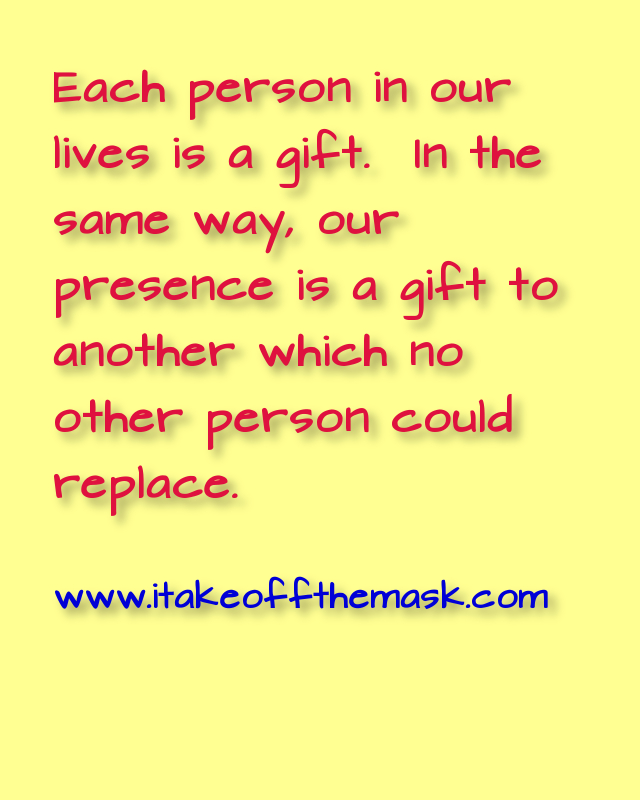 Each person in our lives is a gift. In the same way, our presence is a gift to another which no other person could replace. – Jocelyn Soriano
Nobody is perfect. Even the best people can fail to meet our every expectation of them. But this should not deter us from appreciating what they can and do provide in our lives.
Each person that God allows to touch our lives brings with him a gift that only they could possibly give. One person may be there to give a word of encouragement when you feel down. Another may have a bubbling kind of personality that eases your troubles. Still another reminds you of the innocence of childhood and all its wonders.
Who are the people God has put into your life right now? Some were there to teach you, some to help you grow, others to try your patience, and still others to make you strong.
We need only to see what each person has to give so we can receive it and benefit from their presence. We have been blessed with their lives. May they also be blessed with ours.
But to each one is given the manifestation of the Spirit for the profit of all. For to one is given through the Spirit the word of wisdom, and to another the word of knowledge, according to the same Spirit; to another faith, by the same Spirit; and to another gifts of healings, by the same Spirit; and to another workings of miracles; and to another prophecy; and to another discerning of spirits; to another different kinds of languages; and to another the interpretation of languages. But the one and the same Spirit produces all of these, distributing to each one separately as he desires. – 1 Corinthians 12:7-11, WEB
366 Days of Compassion
One Year Devotional Book
"Your companion for healing."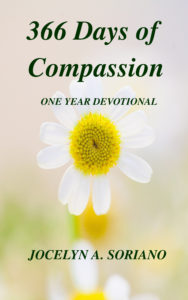 "The deepest wounds of the soul are healed only by compassion…
People do not merely need to be clothed, they need to be
embraced with love.
A love that enters into their own fears and frailty, a love that suffers with them and stays with them
through their darkest hour."
READ MORE - 366 Days of Compassion
I will betroth you to me forever. Yes, I will betroth you to me in righteousness, in justice, in loving kindness, and in compassion.
– Hosea 2