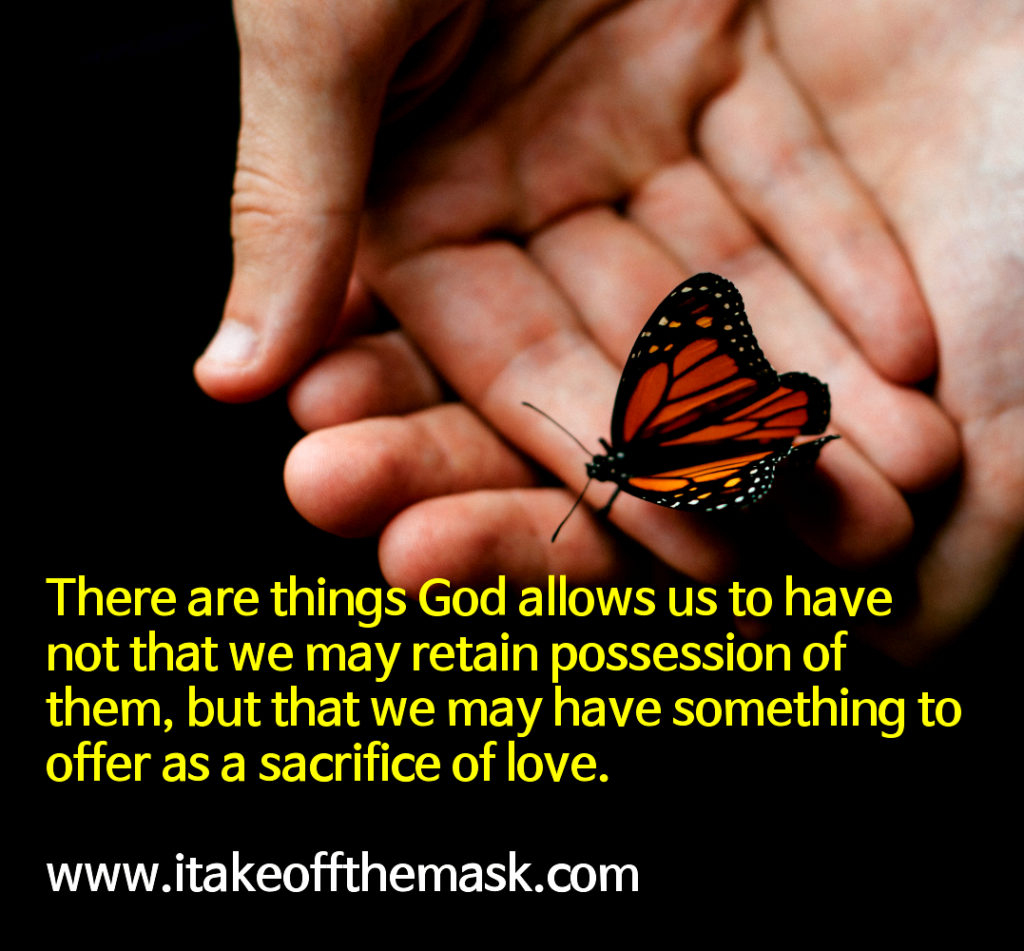 There are things God allows us to have not that we may retain possession of them, but that we may have something to offer as a sacrifice of love. – Jocelyn Soriano
Why do we have to lose the most important things? The most important people? Why do we have to suffer such a terrible heartbreak? Such a terrible terrible loss?
We love, we give it our all. We hope, we put everything we've got in it. And in one moment, everything is lost! Everything becomes meaningless.
Was there ever a meaning to everything we've gone through? Was there ever a worth to the love we gave, to the love we have received?
If everything's supposed to end this way, what's the meaning in all that?
But you tell me to trust in You, O, Lord. You tell me to have faith. You tell me to hope still amidst all hopelessness. And you tell me to go on loving even though my heart would eventually break from the pain of it all.
And even though the pain still lingers. Even though I still couldn't understand a thing. I will let You hold me and lead me. I will trust the Heart that has been wounded too, out of love.
Lead me each step of the way for I fall. I'm blind though I walk with the Light.
I will trust that though I walk now through the valley of the shadow of death, you will never leave me alone.
The king said to Araunah, "No; but I will most certainly buy it from you for a price. I will not offer burnt offerings to the LORD my God which cost me nothing." – 2 Samuel 24, WEBBE
You may also want to read these:.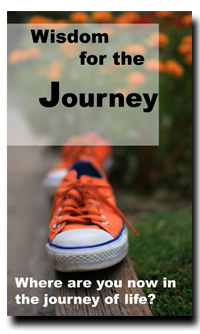 Subscribe for Free and Receive this Ebook (166 Pages) plus Inspiring e-mails.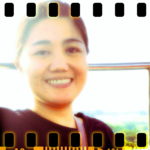 Hi, I'm Joyce!
I'm here to listen and to pray for you.
YOU ARE NOT ALONE.
Write to Joyce