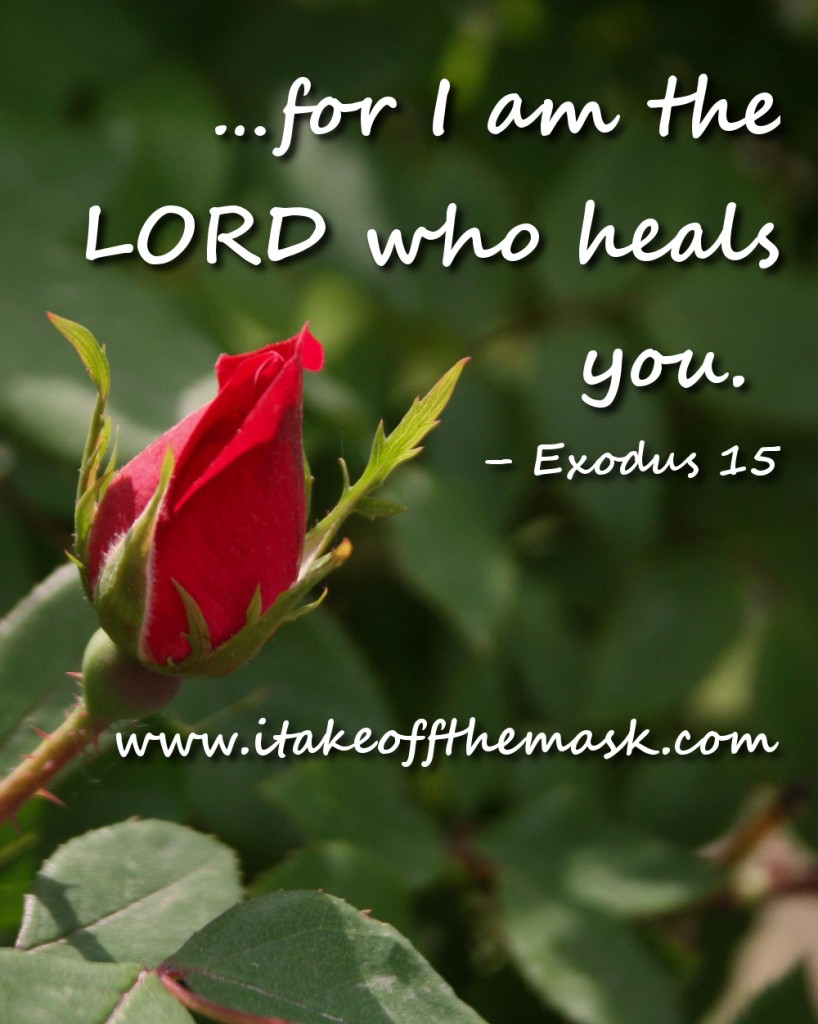 …for I am the LORD who heals you. – Exodus 15, WEB-BE
It takes time to heal. We may understand things intellectually. We may forgive with our will. But our healing comes in seasons, times of waiting and of rest.
The pain doesn't disappear in an instant. And the things that have been broken and lost are frequently not immediately restored.
When our hearts break, we have to pick up the pieces one by one. We have to start again each day, bearing the pain until we are whole again.
It takes time, but one day, our hearts will finally mend. We shall be stronger, better, more capable of compassion. Take heart! With patience and hope, look forward to that day when you shall regain even more than what you have lost.
Though shattered, lost and broken Though heart could barely bear it all… I know that I will smile again And I will smile again! -Jocelyn Soriano, I WILL SMILE AGAIN