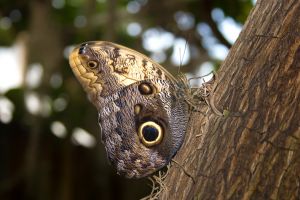 Can the small wings of a butterfly really affect the weather conditions of the environment, enough to create a tornado or to alter its path?  Unbelievable it seems, but that's just what the Butterfly Effect theory says.
The phrase refers to the idea that a butterfly's wings might create tiny changes in the atmosphere that may ultimately alter the path of a tornado or delay, accelerate or even prevent the occurrence of a tornado in a certain location. The flapping wing represents a small change in the initial condition of the system, which causes a chain of events leading to large-scale alterations of events. Had the butterfly not flapped its wings, the trajectory of the system might have been vastly different. While the butterfly does not cause the tornado, the flap of its wings is an essential part of the initial conditions resulting in a tornado. (Wikipedia)
There are many times in our life when we may feel as small as a butterfly, and when we think that the things we can do have as little effect as the fluttering of a butterfly's wings.  We think that in our own little space alloted to us, in the small roles given us to play, we make almost no difference in the lives of those around us.
Little however do we know that what we do may truly result to a big difference later on, creating waves of change that wouldn't have happened had we not taken the initiative to do our part.
Let us remember the Butterfly Effect.  For who knows?  Your little deeds may just yield a tornado of blessings to countless others around you, even to those whom you haven't even met.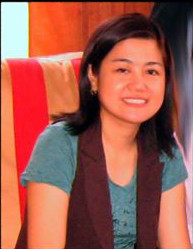 Hi, I'm Joyce! If there is anything that's bothering you, or if you just need someone to talk to and pray for you, you can write to me by clicking here YOU ARE NOT ALONE.
"I bare my nakedness to the world that the world may see who I am; not the mask that hides my flaws, not the mask that hides my beauty. I bask in the light and I TAKE OFF THE MASK!"