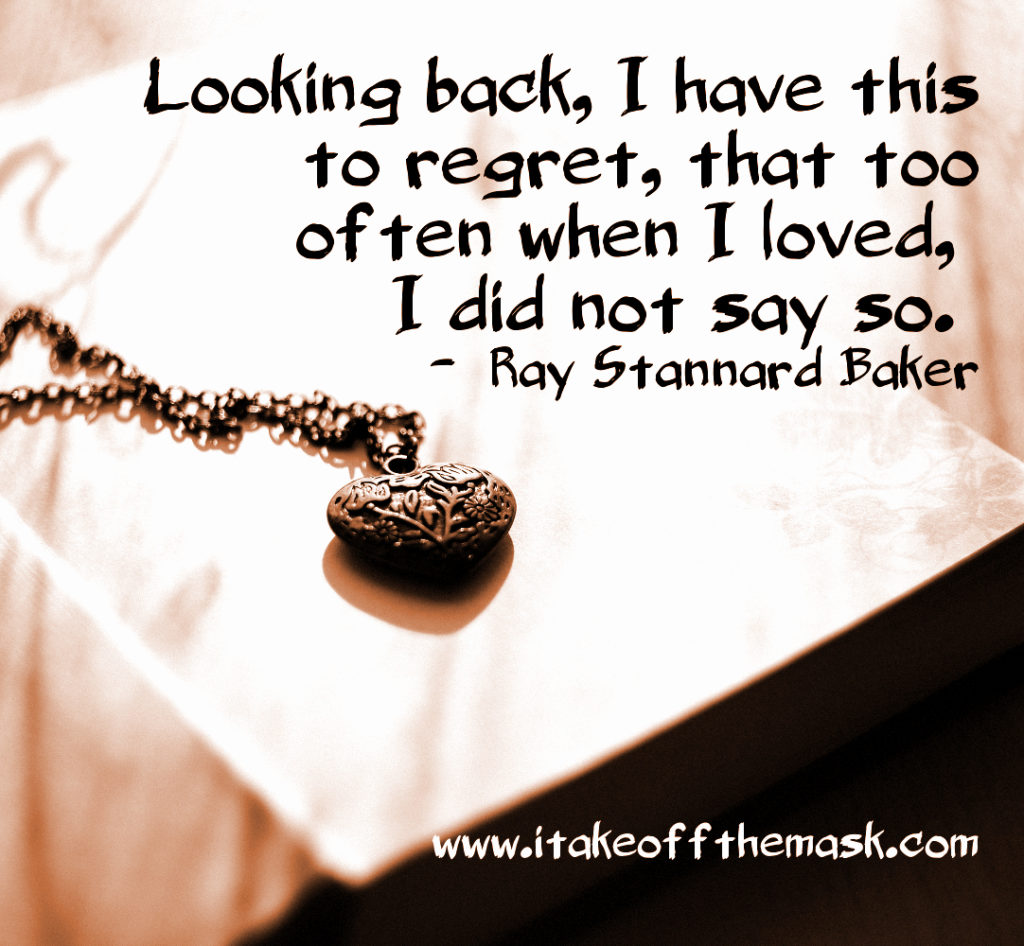 Looking back, I have this to regret, that too often when I loved, I did not say so. – Ray Stannard Baker
I guess that no matter how happy or successful we claim to be, no person is really without regret. There are choices we wish we haven't made, words we feel we shouldn't have uttered, people we shouldn't have hurt, days or even years we never should have wasted.
It makes no sense to deny we'd rather have lived better, loved more, laughed more often. To do so would sound as though we haven't grown or learned much with the life given us.
Yet what do we do with the pain within us? Or with the many questions at the back of our minds?
We bring them to our compassionate God who alone can make sense of everything, who alone can redeem every failure and every regret. We come to His most merciful heart and lay down our burdens. It is there where we can find healing and rest at last.
Purify me with hyssop, and I will be clean.
Wash me, and I will be whiter than snow.
Let me hear joy and gladness,
that the bones which you have broken may rejoice.
Hide your face from my sins,
and blot out all of my iniquities.
-Psalm 51, WEB