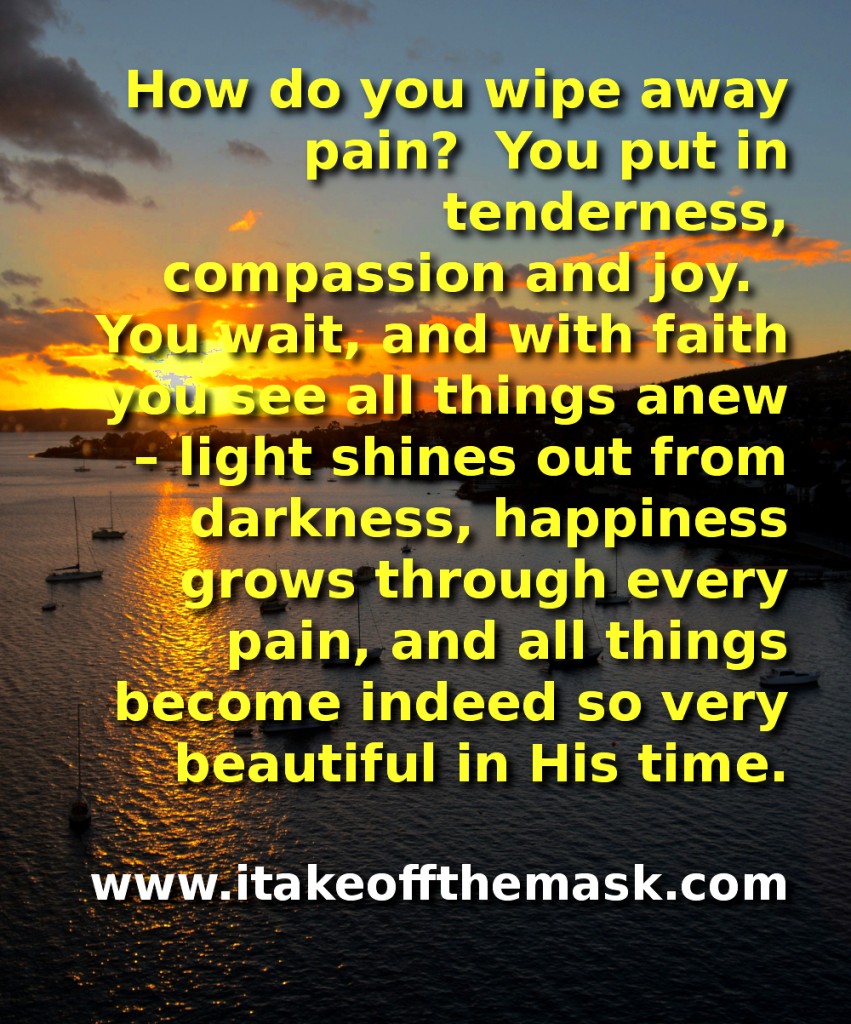 Love… bears all things, believes all things, hopes all things, endures all things. – 1 Corinthians 13:4,7 (WEB)
This life is full of beautiful things, though it is also full of suffering and pain. Many times, no matter how strong we are, we hurt. We cry from the depths of our soul and our spirit groans as we lift our prayers to heaven.
In such times, the last thing we need is for someone to come by and say that we have no reason at all to be sorrowful. The last thing we need is for someone to neglect our pain as though it didn't matter, as though none of the things we went through were real.
Pain is real. We bleed sometimes. Though we all want relief from the pain, we also want deeper consolation.
There at the cross, we see all pain and darkness conquered in such a way that it is defeated forever. Not by disregarding it. Not by denying it. But by giving value even to our tears. By loving everything about us, including our very worst hurts.
How do you wipe away pain? You don't. You put in tenderness, compassion and joy. You cling to hope and then you offer everything to God. And you wait, with faith you see all things anew – light shines out from darkness, happiness grows through every pain, and all things become indeed so very beautiful in His time.
You may also want to read these:.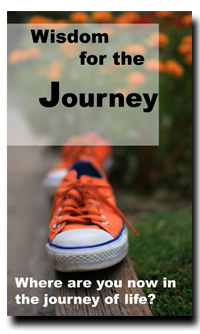 Subscribe for Free and Receive this Ebook (166 Pages) plus Inspiring e-mails.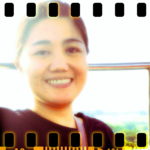 Hi, I'm Joyce!
I'm here to listen and to pray for you.
YOU ARE NOT ALONE.
Write to Joyce