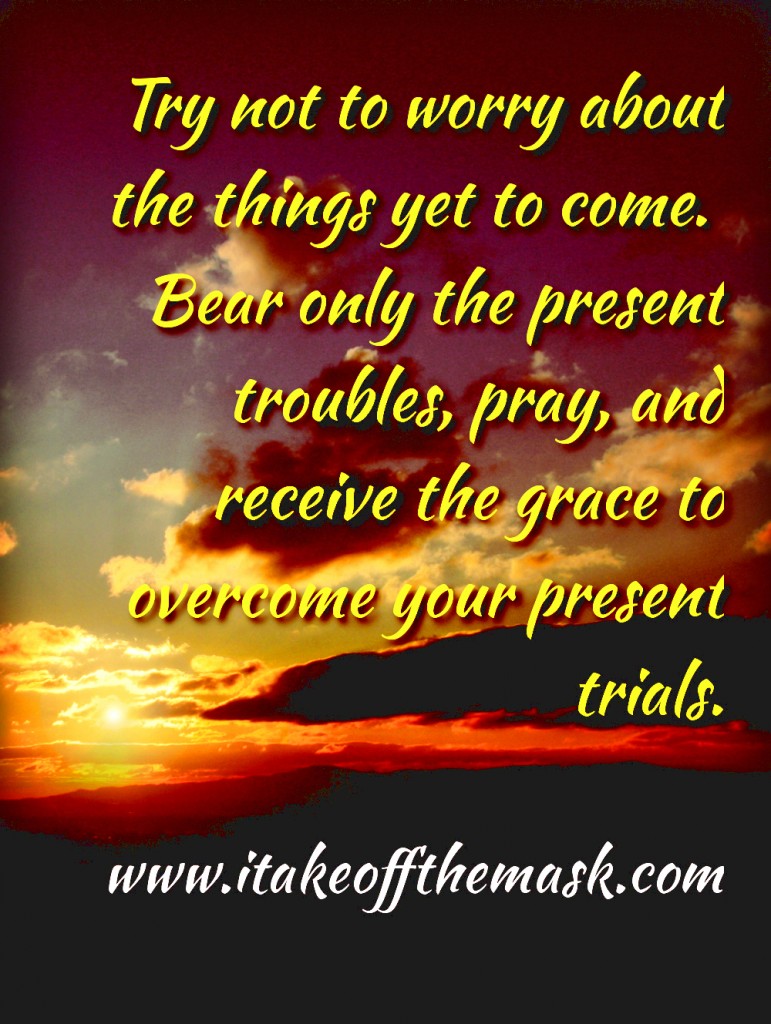 God is faithful, who will not allow you to be tempted above what you are able, but will with the temptation also make the way of escape, that you may be able to endure it. – 1 Corinthians 10:13, WEB
There are times when we give up not because we cannot bear the present pain, but because we think that our difficulties will no longer come to an end and we feel afraid of facing our future suffering.
Try not to worry about the things yet to come. Bear only the present troubles, pray, and receive the grace to overcome your present trials.
Though your problems be great, think how God's power is greater. Though your troubles seem endless, think how God is so merciful that He will not let you face more pain than you can bear. God is compassionate and loving. He watches over us, supports us though we cannot see Him and gives us always the grace to overcome the challenges coming our way.
"Let nothing disturb you,
Let nothing frighten you,
All things are passing away:
God never changes.
Patience obtains all things.
Whoever has God lacks nothing;
God alone suffices."
– Teresa of Ávila