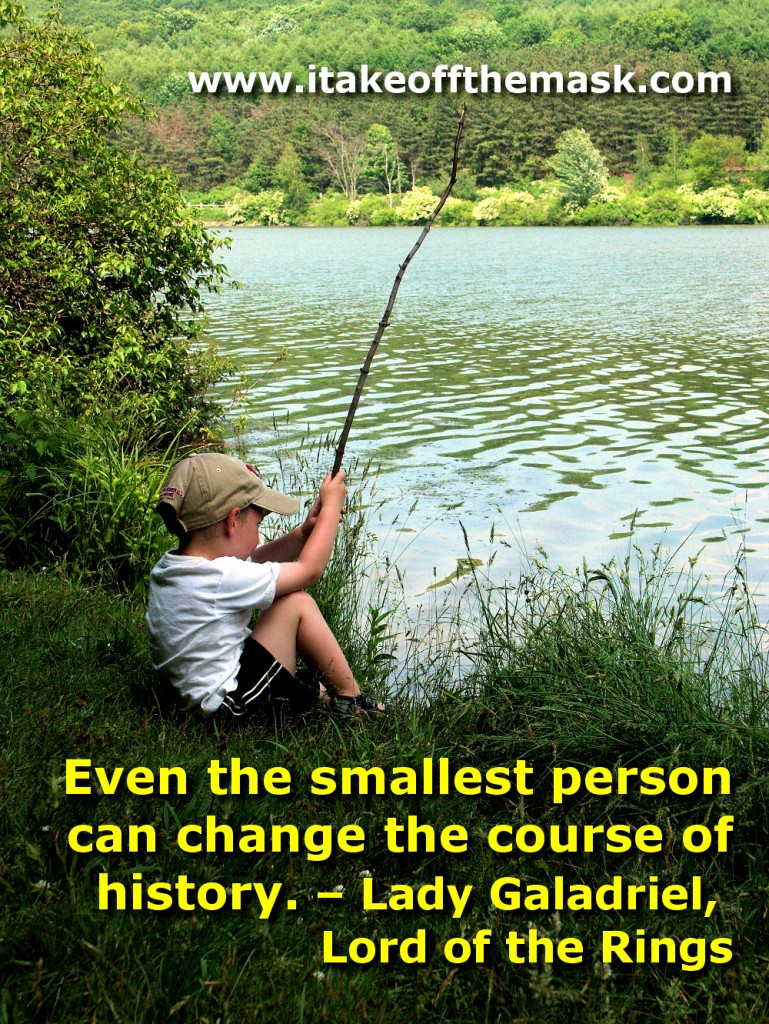 Even the smallest person can change the course of history. – Lady Galadriel, Lord of the Rings
It is time to change the world, your world. Don't think that it's impossible. Think instead that all things are possible for those who believe.
God believes in you, you know. He formed you in the womb and knew you even before you knew yourself.
He has great plans for your life. And if He has not yet revealed it to you, it could be that you would not be able to believe in them for now. You'd think it impossible to reach.
But what is impossible? What is it that God could not do?
God makes His miracles today as He has made them yesterday, and we are His greatest miracle!
Don't think of your smallness, think instead of God's greatness. Don't think of your poverty, think of God's great wealth! Don't think of your fears, think of the courage God can bestow upon you.
It isn't to the strong or to the swift that success comes. Many times, victory belongs to those who are little in the eyes of the world.
You can change the world. Let it begin by allowing God to change you and make His miracles in your life!
Don't look on his face, or on the height of his stature, because I have rejected him; for I don't see as man sees. For man looks at the outward appearance, but the LORD looks at the heart. – 1 Samuel 16:7, WEB-BE