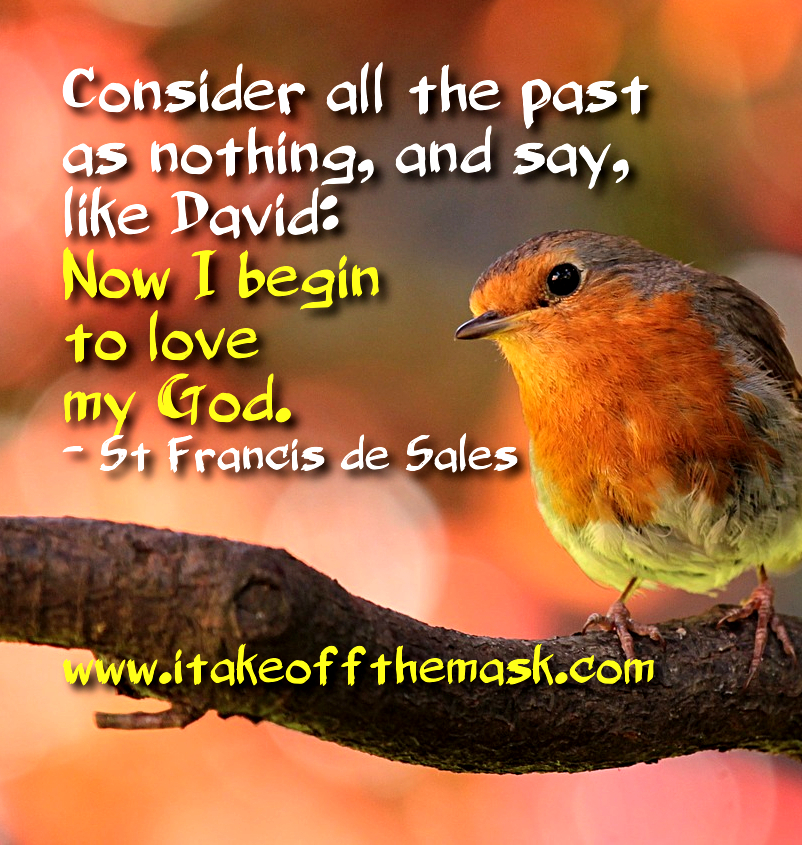 Consider all the past as nothing, and say, like David: Now I begin to love my God. – St Francis de Sales
Do not be weighed down by the past. Let the past teach you. Let it inspire you. Let it make you a wiser and stronger person. But never let the past define who you are and what you can still do.
Unlock the chains that bind you. Set yourself free from all the burdens that keep you from being the person you were meant to be.
Storms come, but so does a season for rebuilding. Problems happen, but so does a chance to let them go. Wounds touch our hearts, but so does a time for healing and moving on.
Arise then and claim the life now given you! You can still dream. You can still love. And you have a God who can help you through and through.
"Do not cling to events of the past
or dwell on what happened long ago.
Watch for the new thing I am going to do.
It is happening already—you can see it now!
I will make a road through the wilderness
and give you streams of water there.
-Isaiah 43:18-19, GNT