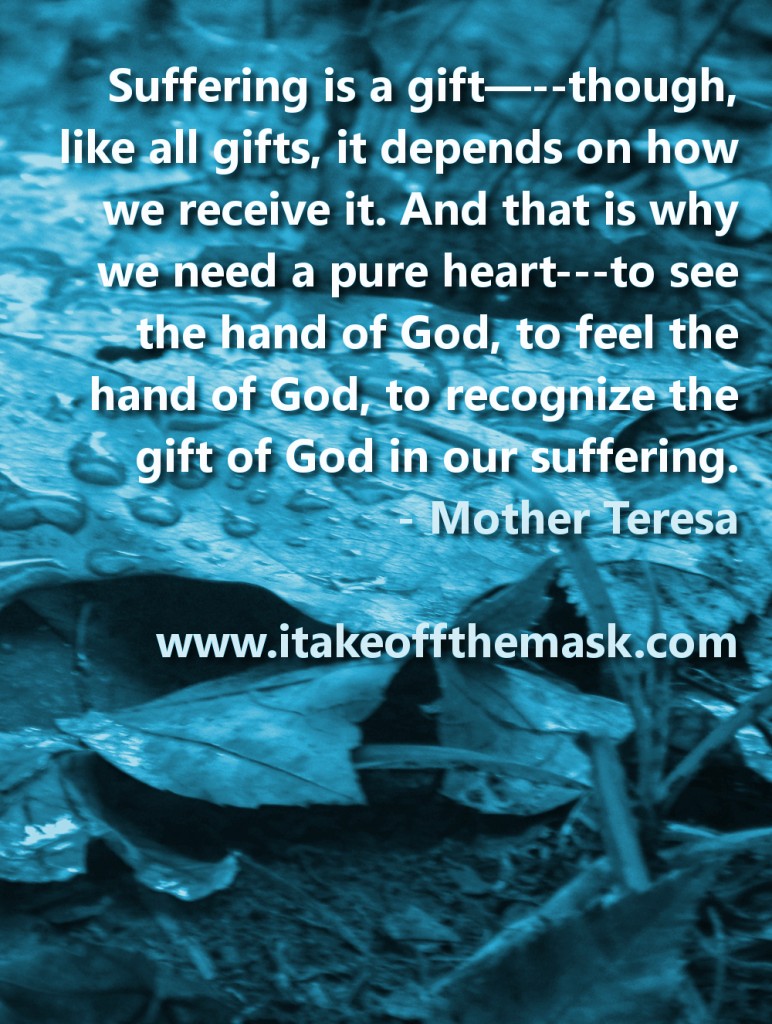 It is good for me that I have been afflicted, that I may learn your statutes. –Psalm 119:71, WEB
Suffering is a gift—–though, like all gifts, it depends on how we receive it. And that is why we need a pure heart—to see the hand of God, to feel the hand of God, to recognize the gift of God in our suffering. – Mother Teresa
The value of suffering is quite often invisible to us until suffering has passed and done its work. While we are suffering, all we can feel is the pain, and all that we can see is its darkness. In suffering, we feel so alone, even abandoned. We are like lost souls that do not know how to find its way back.
After suffering has done its work however, we learn how it is able to do for us what we cannot do for ourselves. We can finally see how it has changed us, purified us and even strengthened us. We learn how it has opened our spiritual eyes, how it has taught us much wisdom.
Suffering instills in us compassion for those who hurt, understanding for those who are lost. It helps us see what apathy does. It makes us see clearly what evil can do and how powerless we are against it if not for God's grace.
God could have saved the world without suffering, but He chose to save it by undergoing even death itself. He has succeeded not merely in defeating pain but in overcoming it. He has given dignity to those who suffer and He is able to give all those who weep far more happiness than they have lost.
"As I took up life as a minister, I tried to understand why so many people resisted and rejected God, I soon realized that perhaps that main reason was affliction and suffering. …But at the same time, I learned that just as many people find God through affliction and suffering. They find that adversity moves them toward God rather than away… When pain and suffering come upon us, we finally see not only that we are not in control of our lives, but that we never were."- Timothy Keller, Walking with God through Pain and Suffering
You may also want to read these:.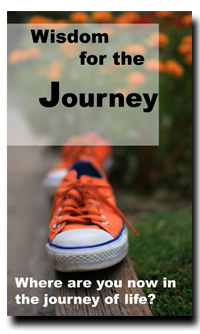 Subscribe for Free and Receive this Ebook (166 Pages) plus Inspiring e-mails.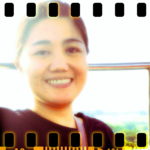 Hi, I'm Joyce!
I'm here to listen and to pray for you.
YOU ARE NOT ALONE.
Write to Joyce