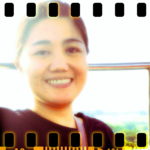 Hi, I'm Joyce!
I'm here to listen and to pray for you.
YOU ARE NOT ALONE.
Write to Joyce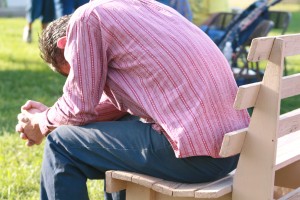 There was once a very poor man named Jose who wanted to win the lottery. He prayed, "Lord, I really wanted to give my family a better life. I want to be able to send my daughter to school. And I want to buy medicine for my sick wife. Please help me win this lottery."
With full trust in God's power, He bought his lottery ticket.
The next day, he was so excited to read the lottery results that he didn't even eat his breakfast. He quickly got out of the house and bought a newspaper, hoping to find the answer he was looking for.
To his total dismay however, not one of his numbers matched the winning results. Disappointed and frustrated, he looked up to heaven and asked where he had gone wrong.
Later he found out it was his neighbor who won the lottery. His neighbor was so happy that he couldn't help but broadcast his fate to his friends.
Jose felt even more frustrated. He knew the man who won. The man was a drunkard, one who beat his wife and his children. How could God have blessed that man when He ignored Jose's plea?
Some years later, a shocking news reached Jose. The man who won the lottery was murdered by thieves that tried to rob his house, and rumor has it that the man's own friends plotted the incident because they were jealous of his good fortune.
Some more years later, Jose's daughter received a scholarship, and she was able to graduate later on and find a stable and high earning job. She supported her father and gave him a business of his own.
Jose now lives in a decent house, earning a good sum from his business, and surrounded by family and friends who love him.
One quiet morning, as Jose spends some quiet time at the garden, he recalls the time he prayed for God's blessings. Thinking about it, Jose realized that God had indeed heard his prayers and answered them, just not in the way he expected it. If he had won the lottery then, maybe he would have told his neighbors too about his good fortune. Maybe he had also been robbed. Maybe he too, would have died and lost the chance to enjoy his wealth with the ones he loves the most.
Indeed, only God knows the things that are bound to happen. And in times when we feel He's disappointed us, He may just be working out another plan, a better plan that would give us greater happiness and peace.
366 Days of Compassion
One Year Devotional Book
"Your companion for healing."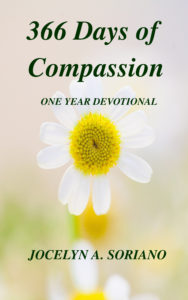 "The deepest wounds of the soul are healed only by compassion…
People do not merely need to be clothed, they need to be
embraced with love.
A love that enters into their own fears and frailty, a love that suffers with them and stays with them
through their darkest hour."
READ MORE - 366 Days of Compassion
I will betroth you to me forever. Yes, I will betroth you to me in righteousness, in justice, in loving kindness, and in compassion.
– Hosea 2