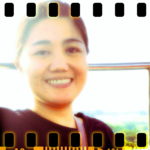 Hi, I'm Joyce!
I'm here to listen and to pray for you.
YOU ARE NOT ALONE.
Write to Joyce
There comes a time in our life's journey when we need to sacrifice something for the sake of our fellow travelers. It could be our time, our resources, or even our own comfort. We may be called to comfort another person just when we are also going through a difficult time in our life. We may be asked to give something just when we too, have need of help for our own problems. What things are we willing to sacrifice?
When you sacrifice something, do you feel like something has been taken away from you without having anything in return? Do you feel poorer for having given up your wealth? Do you feel more exhausted for giving up your time and effort for another?
Real sacrifice may hurt a lot. But real sacrifice is something that is never forced upon us. We do it out of our own freewill because it is something we desire to do. The greater our love for someone, the greater the sacrifice we are willing to make for them. Why? Because we no longer consider these people as apart from ourselves. We consider them as our own, having truly been an important part of us. Whatever we do for them, we do also for ourselves.
In truth, we never really lose something when we sacrifice for someone. What happens is that we have passed on a gift, a gift we never lose, because it is received by those whom we truly love. In this sense, even dying can be considered as rising up again, for life is never lost. Like a flame, it is but passed on to another torch that will carry on the radiance of its warmth!
366 Days of Compassion
One Year Devotional Book
"Your companion for healing."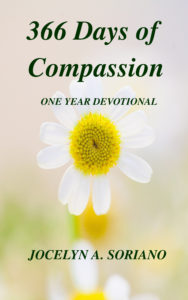 "The deepest wounds of the soul are healed only by compassion…
People do not merely need to be clothed, they need to be
embraced with love.
A love that enters into their own fears and frailty, a love that suffers with them and stays with them
through their darkest hour."
READ MORE - 366 Days of Compassion
I will betroth you to me forever. Yes, I will betroth you to me in righteousness, in justice, in loving kindness, and in compassion.
– Hosea 2