"It's true. I know not what to ask. I am trembling with fear. But what can I do? How could I find God's help? Can I not even ask for help?"
Indeed, it is unfair to say that we cannot ask for anything when we are in a place of fear. Even then, we could ask for one thing – that God may help us surrender to Him, so our Father can finally lift us up His mighty shoulder.
Ask that you may yield to His arms that you may feel safe, and that He may take your fears away.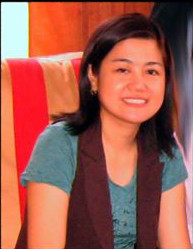 Hi, I'm Joyce! If there is anything that's bothering you, or if you just need someone to talk to and pray for you, you can write to me by clicking here YOU ARE NOT ALONE.
"I bare my nakedness to the world that the world may see who I am; not the mask that hides my flaws, not the mask that hides my beauty. I bask in the light and I TAKE OFF THE MASK!"