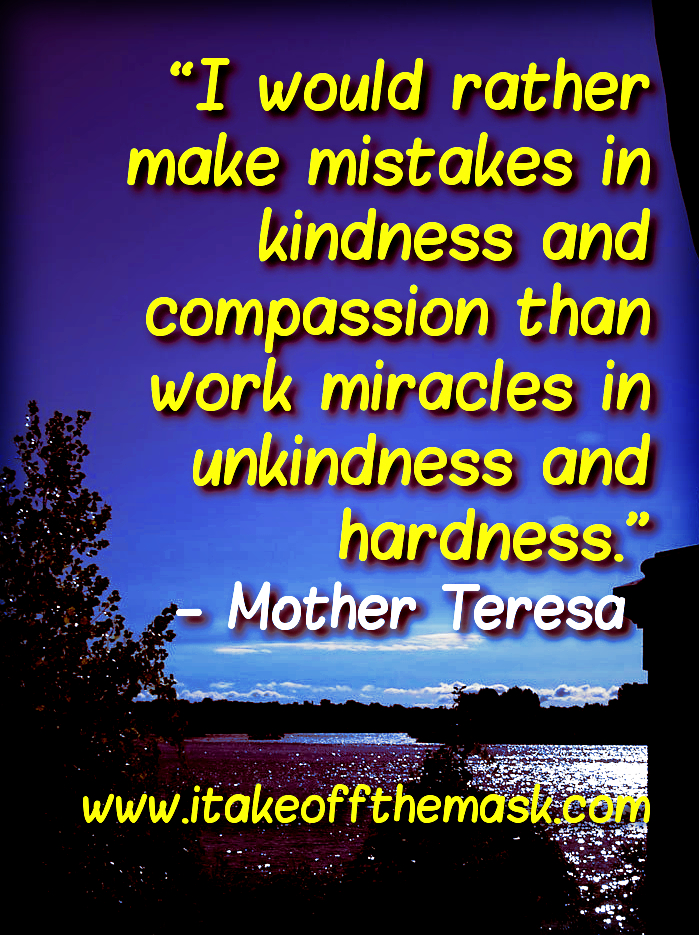 "I would rather make mistakes in kindness and compassion than work miracles in unkindness and hardness."- Mother Teresa
The true miracle is not that the sick are healed, but that they who are healed finally believe in the God who healed them. And how could we believe if not for love? How could anyone ever believe without compassion?
Let kindness do its work quietly. Let gentleness have its way. Even if you feel you labor in vain, be patient and trust in the strength of love.
It is love that changes us within. It is love that saves. It is love that makes a miracle.
If I speak with the languages of men and of angels, but don't have love, I have become sounding brass, or a clanging cymbal. If I have the gift of prophecy, and know all mysteries and all knowledge; and if I have all faith, so as to remove mountains, but don't have love, I am nothing. If I give away all my goods to feed the poor, and if I give my body to be burned, but don't have love, it profits me nothing. Love is patient and is kind. – 1 Corinthians 13:1-4, WEB