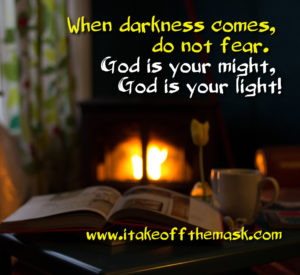 When darkness comes, do not fear. God is your might, God is your light!
Those who sow in tears will reap in joy. He who goes out weeping, carrying seed for sowing, will certainly come again with joy, carrying his sheaves. – Psalms 126:5-6, WEB
Darkness comes, but it cannot stay. It must sooner or later give way to the light. So when darkness comes, don't be afraid. God is there even in the darkness where you are, and though you can't see Him, He watches over you. And He will carry you through until the morning comes.
Darkness Fades
Darkness comes
But it will pass
It cannot last
It can never prevail.
Only light endures,
Only love.
And in the end,
There is only light.
We weep now,
But we hope.
We groan in pain,
But we carry on.
We work in the dark,
But we shall reap in the light.
And though we die, we live.
And we shall always rise.
You may also want to read these:.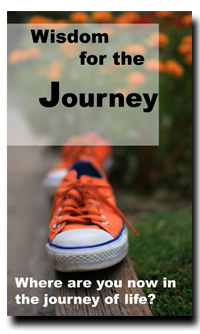 Subscribe for Free and Receive this Ebook (166 Pages) plus Inspiring e-mails.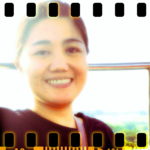 Hi, I'm Joyce!
I'm here to listen and to pray for you.
YOU ARE NOT ALONE.
Write to Joyce