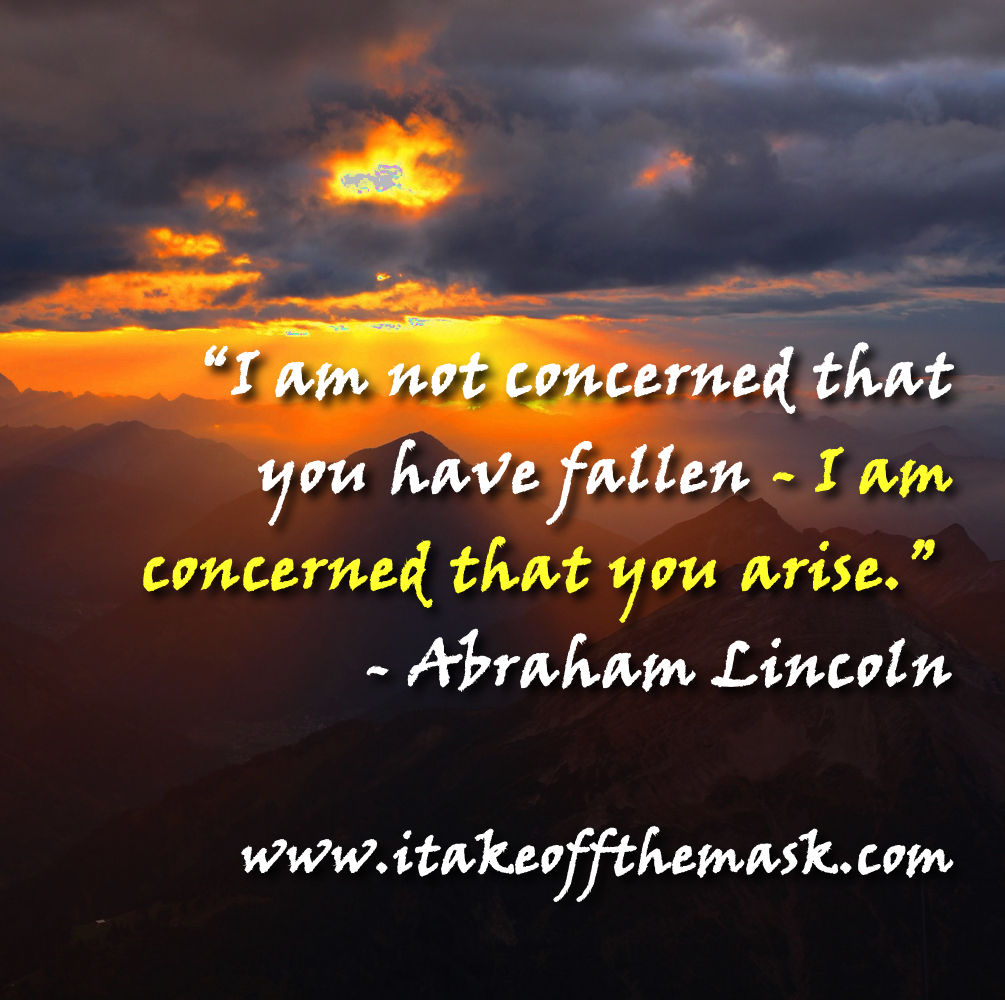 "I am not concerned that you have fallen – I am concerned that you arise." – Abraham Lincoln
There are times when we feel anxious about the problems we're going to face. We feel our strength is not enough to face them. We don't know how we'd ever make it through.
But take heart! It is not your strength now that will determine your victory. It is not by your own power but by God's strength that you will overcome the challenges coming your way.
STRONGER
I'm going to be stronger
By God's grace I know I shall be!
I have my fears but I'll face them
I won't let them get the best of me
I'm going to be stronger
I may be broken, but I'm gonna mend
God is my Healer, my Beloved Friend
I'll trust where He takes me though I can't see the end
I'm going to be stronger
there is no sense in despair
For God is my Refuge, my Armor and my Shield
He will certainly help me as I rise again!
There is no king saved by the multitude of an army.
A mighty man is not delivered by great strength.
A horse is a vain thing for safety,
neither does he deliver any by his great power.
Behold, the LORD's eye is on those who fear him,
on those who hope in his loving kindness…
-Psalm 33, WEBBE