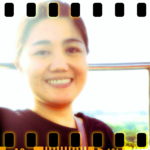 Hi, I'm Joyce! If there is anything that's bothering you, or if you just need someone to listen and to pray for you, you can write to me by using the form below at this page.  You can also read more about me at the publication below.
(Your letter will not be published at this website)
Note: I am a Roman Catholic but I pray not to judge anyone. I am but a sinner saved by the grace of God through Jesus Christ my Savior and it is in His infinite Love and Mercy that I trust.
Please do not write letters that may lead to debates/arguments about faith. There are other people who can better explain about my faith and for that, I urge you to instead read more here.
366 Days of Compassion
One Year Devotional Book
"Your companion for healing."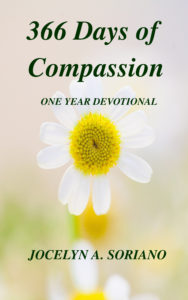 "The deepest wounds of the soul are healed only by compassion…
People do not merely need to be clothed, they need to be
embraced with love.
A love that enters into their own fears and frailty, a love that suffers with them and stays with them
through their darkest hour."
READ MORE – 366 Days of Compassion
I will betroth you to me forever. Yes, I will betroth you to me in righteousness, in justice, in loving kindness, and in compassion.
– Hosea 2