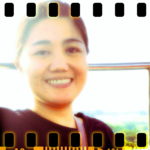 Hi, I'm Joyce!
I'm here to listen and to pray for you.
YOU ARE NOT ALONE.
Write to Joyce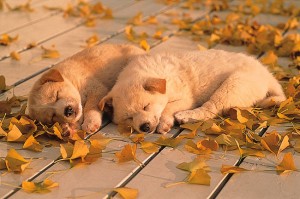 "Love is the strongest force the world possesses, and yet it is the humblest imaginable." – Mohandas K. Gandhi
Love is not blind – it sees more, not less. But because it sees more, it is willing to see less.- Rabbi Julius Gordon
That best portion of a good man's life, His little, nameless, unremembered acts of kindness and of love. – William Wordsworth
We cannot really love anybody with whom we never laugh. – Agnes Repplier
To love is to receive a glimpse of heaven. – Karen Sunde
Love is an act of endless forgiveness, a tender look which becomes a habit.- Peter Ustinov
One word frees us of all the weight and pain of life: That word is love. – Sophocles
Age does not protect you from love. But love, to some extent, protects you from age.- Jeanne Moreau
When you have loved as she has loved, you grow old beautifully. – W. Somerset Maugham
For one human being to love another; that is perhaps the most difficult of all our tasks, the ultimate, the last test and proof, the work for which all other work is but preparation.– Rainer Maria Rilke
Life's greatest happiness is to be convinced we are loved.– Victor Hugo
How many times do I love, again?
Tell me how many beads there are
In a silver chain
Of evening rain
Unravelled from the trembling main
And threading the eye of a yellow star:—
So many times do I love again.
-Thos. Lovell Beddoes
There is no remedy for love but to love more.-Henry David Thoreau
Love often knows no measure,
but burns beyond all measure.
Love feels no burden, values no labours,
would like to do more than it can do,
without excusing itself with impossibility,
because it believes that it may and can do all things.
-Thomas Kempis
They do not love that do not show their love.– Heywood
To love at all is to be vulnerable. Love anything, and your heart will certainly be wrung and possibly broken. If you want to make sure of keeping it intact, you must give your heart to no one, not even to an animal. Wrap it carefully round with hobbies and little luxuries; avoid all entanglements; lock it up safe in the casket or coffin of your selfishness. But in that casket- safe, dark, motionless, airless–it will change. It will not be broken; it will become unbreakable, impenetrable, irredeemable.
-C.S. LEWIS
"Love is trembling happiness." – KAHLIL GIBRAN
366 Days of Compassion
One Year Devotional Book
"Your companion for healing."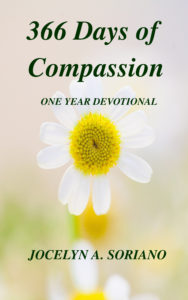 "The deepest wounds of the soul are healed only by compassion…
People do not merely need to be clothed, they need to be
embraced with love.
A love that enters into their own fears and frailty, a love that suffers with them and stays with them
through their darkest hour."
READ MORE - 366 Days of Compassion
I will betroth you to me forever. Yes, I will betroth you to me in righteousness, in justice, in loving kindness, and in compassion.
– Hosea 2