There Are Rays of Hope Even in Our Darkest Hour
God has never led me through a difficulty in which there is no resulting joy that far surpasses the difficulty I've been through.
Are you going through a difficulty that seems so hard you're wondering if you'd ever make it through? Do you feel you've already done your best, that you have fought so hard already and still the battle seems so far from being won?
Take heart for you are never alone. In your darkest hours, in your weakest, you'd find the strength you need to carry on. In the most hopeless of situations, a helping hand will be with you, and things will turn around in such a way as to make the most depressing of circumstances in your favor.
Try not to think of the many days ahead, think only of today. Think only of the moment. In this blessed moment, you have God with you, embracing you, whispering unto you: I have always loved you, my child. That is all that matters.
Every difficult task that comes across your path – every one that you would rather not do, that will take the most effort, cause the most pain, and be the greatest struggle – brings a blessing with it. And refusing to do it regardless of the personal cost is to miss the blessing. – Streams in the Desert
It is through the most difficult trials that God often brings the sweetest discoveries of Himself.
A Hope That Doesn't Disappoint Us
"Then you will know that I am the LORD; those who hope in me will not be disappointed." – Isaiah 49:23
Hope is when we see something that is not yet truly there. It is taking hold of tomorrow's victory even when what we have today is sorrow and difficulty.
There are many times in my life when I have hoped only to have that hope crushed, when I have dreamed, only to have that dream taken away. Times like that I've asked myself, where is hope then? Why hope when you will be disappointed anyway?
Later on I've realized that my hope has failed me because I have hoped in people and things that cannot really guarantee the fulfillment of my hope.
No person is perfect no matter how strong or how good he may be. And no matter how they may wish to satisfy us and keep their promises, a time will come when even their strength won't be enough. That's when our hope fails us. That's when we realize how fragile that hope really is.
On the other hand, we can come to know that there is One who has never failed us yet. God, who gave up even His own life and comfort, has always been there for us, keeping His promises, even in times when we fail again and again to fulfill ours. When we hope in God, we know that our hope is not in vain.
"We can put our hope in the best of things and in the best of people and they shall fail one by one. Only God suffices. Only God."
Faith, hope and charity go together. Hope is practised through the virtue of patience, which continues to do good even in the face of apparent failure, and through the virtue of humility, which accepts God's mystery and trusts him even at times of darkness. Faith tells us that God has given his Son for our sakes and gives us the victorious certainty that it is really true: God is love! It thus transforms our impatience and our doubts into the sure hope that God holds the world in his hands and that, as the dramatic imagery of the end of the Book of Revelation points out, in spite of all darkness he ultimately triumphs in glory. Faith, which sees the love of God revealed in the pierced heart of Jesus on the Cross, gives rise to love. Love is the light—and in the end, the only light—that can always illuminate a world grown dim and give us the courage needed to keep living and working. – DEUS CARITAS EST, Encyclical Letter, Benedict XVI
LETTER TO JOYCE
Dear Joyce,
I was born with half of my immune system missing, it's not aids or hepatits. The treatments to keep me healthy have side effects that can damage my health or kill me. I recently recovered from meningitis. I find it impossible to live in constant fear of getting ill while not on treatments, and fear of getting meningitis or something worse from the treatments. Each treatment I may or may not get a life threatening, life changing or life ending side effect, however without the treatments I could die an agonizing death from infections or cancer.
Do you have something Biblical that could help me cope? Please respond to me via my email since this is the first time contacting you.
Please pray for the health of myself and my family. Please pray my son did not inherit this genetic defect that I was born with. Please pray that God will heal me and that my family and I don't have side effects from previous treatments and never get side effects from future treatments. Please pray that God will make it possible for me to return to teaching and to college to finish my degree. Thank you for being so kind to pray for me and for this wonderful website that allows you to show compassion for others. I have already started praying for you and will pray for you for the rest of my life in this life and in the next. Thank you for taking my letter to heart.
Sincerely in Christ's Sacred Heart,
Mary
RESPONSE FROM JOYCE
Dear Mary,
I have prayed for you and your family. God loves you! He is watching you right now, protecting you, providing for all your needs like a dear and strong Father, sustaining you in your most painful days. Jesus has suffered with us, our burden is also His very own, the very nails that pierced His hands and feet, the very thorns that wounded His head, the lashes that scourged His back. He will never leave us alone, especially in our greatest hurts and tribulations. Do continue your prayers and take courage! He has overcome death itself. Jesus has overcome the world.
Here are some Bible verses that could help:
But to you who fear my name shall the sun of righteousness arise with healing in its wings. – Malachi 4:2
As one whom his mother comforts,
so will I comfort you.
-Isaiah 66:13
Yahweh is near to those who have a broken heart,
and saves those who have a crushed spirit.
Many are the afflictions of the righteous,
but Yahweh delivers him out of them all.
-Psalm 34:18-19
Blessed are those who mourn,
for they shall be comforted. – Matthew 5:4
No, in all these things, we are more than conquerors through him who loved us. For I am persuaded, that neither death, nor life, nor angels, nor principalities, nor things present, nor things to come, nor powers, nor height, nor depth, nor any other created thing, will be able to separate us from the love of God, which is in Christ Jesus our Lord. – Romans 8:37-39
"The Spirit of the Lord is on me,
because he has anointed me to preach good news to the poor.
He has sent me to heal the broken hearted,
to proclaim release to the captives,
recovering of sight to the blind,
to deliver those who are crushed,
and to proclaim the acceptable year of the Lord."
-Luke 4:18-19
Be strong.
Don't be afraid.
Behold, your God will come with vengeance, God's retribution.
He will come and save you.
Then the eyes of the blind will be opened,
and the ears of the deaf will be unstopped.
Then the lame man will leap like a deer,
and the tongue of the mute will sing;
for waters will break out in the wilderness,
and streams in the desert.
The burning sand will become a pool,
and the thirsty ground springs of water.
-Isaiah 35:4-7
Blessed be the God and Father of our Lord Jesus Christ, the Father of mercies and God of all comfort; who comforts us in all our affliction, that we may be able to comfort those who are in any affliction, through the comfort with which we ourselves are comforted by God. For as the sufferings of Christ abound to us, even so our comfort also abounds through Christ. – 2 Corinthians 1:3-5
Is any among you sick? Let him call for the elders of the assembly, and let them pray over him, anointing him with oil in the name of the Lord, and the prayer of faith will heal him who is sick, and the Lord will raise him up. If he has committed sins, he will be forgiven. – James 5:14-15
Then you will know that I am Yahweh;
and those who wait for me shall not be disappointed.
-Isaiah 49:23
He will wipe away from them every tear from their eyes. Death will be no more; neither will there be mourning, nor crying, nor pain, any more. The first things have passed away. – Revelations 21:4
If you are using an android phone, I have also made a free app called "God's Promises" CLICK HERE or you can search for my name Jocelyn Soriano to see all the related inspirational apps at the Play Store.
God bless you!
With Love,
JOYCE
…hope returns when I remember this one thing: The Lord's unfailing love and mercy still continue, Fresh as the morning, as sure as the sunrise. The Lord is all I have, and so in him I put my hope. – Lamentations 3:21-24
IT'S JUST A MATTER OF TIME
When grief looms over like a cloud,
and your heart gets broken,
and your spirit's down,
it all seems like happiness
is but a distant dream,
and it loses its meaning
where it cannot be seen.
And we are lost where it's dark,
without a song in our hearts,
and we couldn't believe
it would all pass away.
If we could only hold on to a rhyme,
which could make us remember the light,
then morning might not be so far away,
IT'S JUST A MATTER OF TIME.
If we could imagine once more,
what joys are in store
with the rising of another day;
if we could only hear again
that gentle voice in the wind
reminding us that dawn is already near –
won't we break out into songs
and cheer each other on
and say IT'S JUST A MATTER OF TIME?
Won't we be able to bear
the darkness we are in,
knowing it couldn't help but end
and IT'S JUST A MATTER OF WHEN!
And though the dawn is yet to come,
and the night is yet to end,
though our pain still lingers,
and our wounds are yet to heal,
we rejoice with our hopes,
as though they've already come,
certain that our prayers were heard
and IT'S JUST A MATTER OF TIME!
"I plead with you–never, ever give up on hope, never doubt, never tire, and never become discouraged. Be not afraid." -St. John Paul II
RELATED ARTICLES:
Things I Must Remember During Very Difficult Times
Hope – The Secret Key to Happiness
When You're Too Tired to Hope
You may also want to read these:.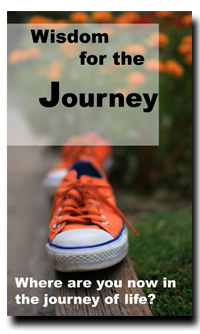 Subscribe for Free and Receive this Ebook (166 Pages) plus Inspiring e-mails.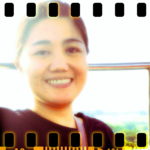 Hi, I'm Joyce!
I'm here to listen and to pray for you.
YOU ARE NOT ALONE.
Write to Joyce