INQUIRER:
What do you see?
VISIONARY:
I see the Primeval Light, which is LOVE, encompassing the world, sustaining everything in it, offering Absolute Joy and Peace to all who will open up their hearts for Him.
INQUIRER:
How about darkness? Whence did it come from? Was it from the Light?
VISIONARY:
Light has nothing to do with darkness. Even in the beginning, light was separated from the darkness. Darkness is not created, only Light is, yet many choose to remain in darkness rather than be made part of the Light.
INQUIRER:
Why is there so much darkness in the world?
VISIONARY:
Light has come unto the world, but the world refused Him and chose to remain in Darkness. Nevertheless, the Light did not abandon the world, but provided a Flame that will seek out all who desire to come out of the darkness that they may be a part of the Light in the appointed time, when a separation of the Light from the Darkness shall be made once again.
INQUIRER:
When shall this separation commence?
VISIONARY:
The Time shall come like a thief in the night.
INQUIRER:
And what of this thief? How shall he separate the Light from the Darkness?
VISIONARY:
Those who have set themselves apart for the Light at the time appointed them shall be duly harvested, no one can snatch them away from their Lover.
INQUIRER:
And what of those who have not known their Love?
VISIONARY:
Their Lover awaits them, even unto the beyond. He will make known unto them that which had been concealed by the Darkness. He will wipe away the tears from their eyes and He will vanquish all their fears.
INQUIRER:
Does it mean then that all shall be saved?
VISIONARY:
Salvation is for all as Light is for all. Yet even in the beyond not all men look towards the Light. In stubbornness, men persist in their darkness and hide from the very One, the Only One who can bring True Light into the darkness of their hearts where they are.
This article was written by Jocelyn Soriano at http://itakeoffthemask.com  You are free to republish this article as long as the author and the site  are duly acknowledged.
You may also want to read these:.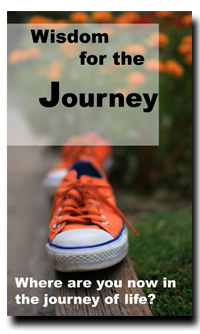 Subscribe for Free and Receive this Ebook (166 Pages) plus Inspiring e-mails.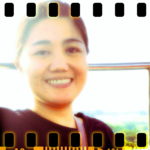 Hi, I'm Joyce!
I'm here to listen and to pray for you.
YOU ARE NOT ALONE.
Write to Joyce