Just when you're searching for peace, you suddenly hear them. You stop. It's as though real angels were singing nearby. Before you know it, they've already touched your heart and calmed your fears.
You remember a time when life was much simpler, when you were a child, and your mother would take you to Church. You remember the song, you remember with your heart, and soon little drops of joy are flowing down your eyes.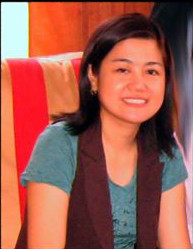 Hi, I'm Joyce! If there is anything that's bothering you, or if you just need someone to talk to and pray for you, you can write to me by clicking here YOU ARE NOT ALONE.
"I bare my nakedness to the world that the world may see who I am; not the mask that hides my flaws, not the mask that hides my beauty. I bask in the light and I TAKE OFF THE MASK!"