Visiting old friends. Remembering that there are people you could trust.
Being in the company of those who accept you as you are, and who believes in you even in times when you can't believe in yourself anymore. Laughing, dancing, chatting away the night in your pajamas while eating potato chips and homemade cookies. Now that's heaven!
"Nothing but heaven itself is better than a friend who is really a friend."-Titus Maccius Plautus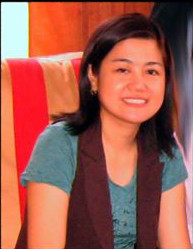 Hi, I'm Joyce! If there is anything that's bothering you, or if you just need someone to talk to and pray for you, you can write to me by clicking here YOU ARE NOT ALONE.
"I bare my nakedness to the world that the world may see who I am; not the mask that hides my flaws, not the mask that hides my beauty. I bask in the light and I TAKE OFF THE MASK!"