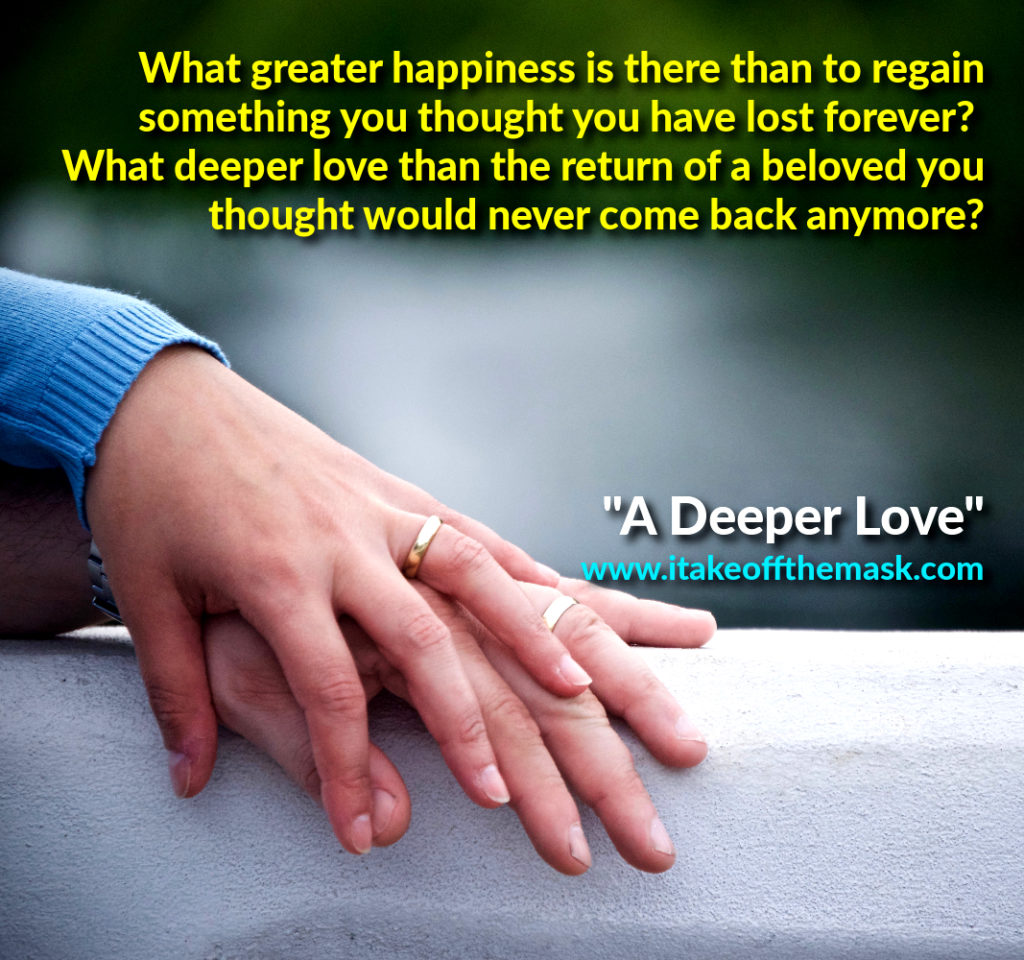 But when God hides, He hides in order that he might be sought the more, as if to draw out a deeper love. – Fulton Sheen
What greater happiness is there than to regain something you thought you have lost forever? What deeper love than the return of a beloved you thought would never come back anymore?
We never get to value things so much as when we have almost lost them. All the while that they were just within our reach, we may have just ignored them, thinking they'll always be around.
The moment we lose them, however, we're able to see how truly valuable they are. We suddenly wish we could turn back time so we can take possession of them again, so we can take care of them while we still had time.
How happy we are when we are given another chance, we are so much more happier than if we had never feared losing them at all!
By night on my bed, I sought him whom my soul loves. I sought him, but I didn't find him. I will get up now, and go about the city; in the streets and in the squares I will seek him whom my soul loves. I sought him, but I didn't find him. The watchmen who go about the city found me; "Have you seen him whom my soul loves?"
I had scarcely passed from them, when I found him whom my soul loves. I held him, and would not let him go… -Song of Solomon 3:1-4 (WEB)