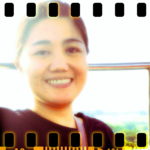 Hi, I'm Joyce!
I'm here to listen and to pray for you.
YOU ARE NOT ALONE.
Write to Joyce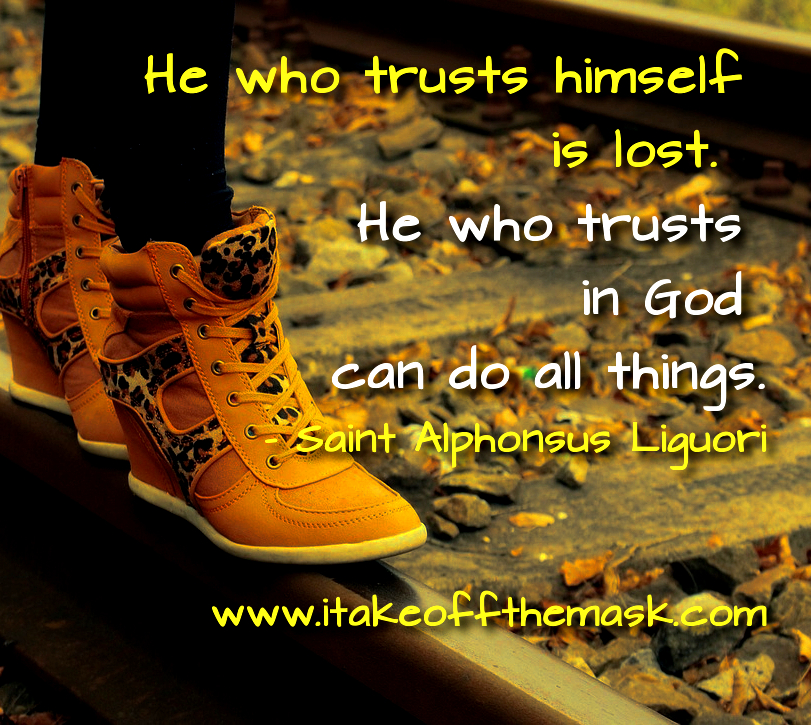 He who trusts himself is lost. He who trusts in God can do all things.- Saint Alphonsus Liguori
We live in a world where we are constantly told that we can believe our own truths, and no matter what that may be, we can fight for it as a right that ought to be given us. We are taught that the world revolves for our sake alone, and that the only thing we must value is what can give us pleasure in this short life that is ours. We have been robbed of faith. We have been deprived of hope.
Must we be surprised then that we find no true meaning to life? Must we be perplexed that we can find no lasting joy in all the pleasures and desires we have sought? Must we be amazed that we feel so worthless even if we exalt ourselves to be the children of a great and vast universe we live in?
I tell you, we mustn't be surprised at all. For this universe we boast about isn't something that could love us and know us as we are. These rights and pleasures we seek are not the things we really need so we can be found. Though we boast of our strength, it will fail. Though we exalt our knowledge, it cannot understand. For we have blinded our eyes to the Truth. And we have preferred darkness because we are afraid of the Light.
He who walks in darkness, and has no light, let him trust in the Lord's name, and rely on his God. Behold, all you who kindle a fire, who adorn yourselves with torches around yourselves; walk in the flame of your fire, and amongst the torches that you have kindled. You will have this from my hand: You will lie down in sorrow. – Isaiah 50, WEBBE
366 Days of Compassion
One Year Devotional Book
"Your companion for healing."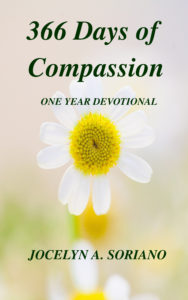 "The deepest wounds of the soul are healed only by compassion…
People do not merely need to be clothed, they need to be
embraced with love.
A love that enters into their own fears and frailty, a love that suffers with them and stays with them
through their darkest hour."
READ MORE - 366 Days of Compassion
I will betroth you to me forever. Yes, I will betroth you to me in righteousness, in justice, in loving kindness, and in compassion.
– Hosea 2