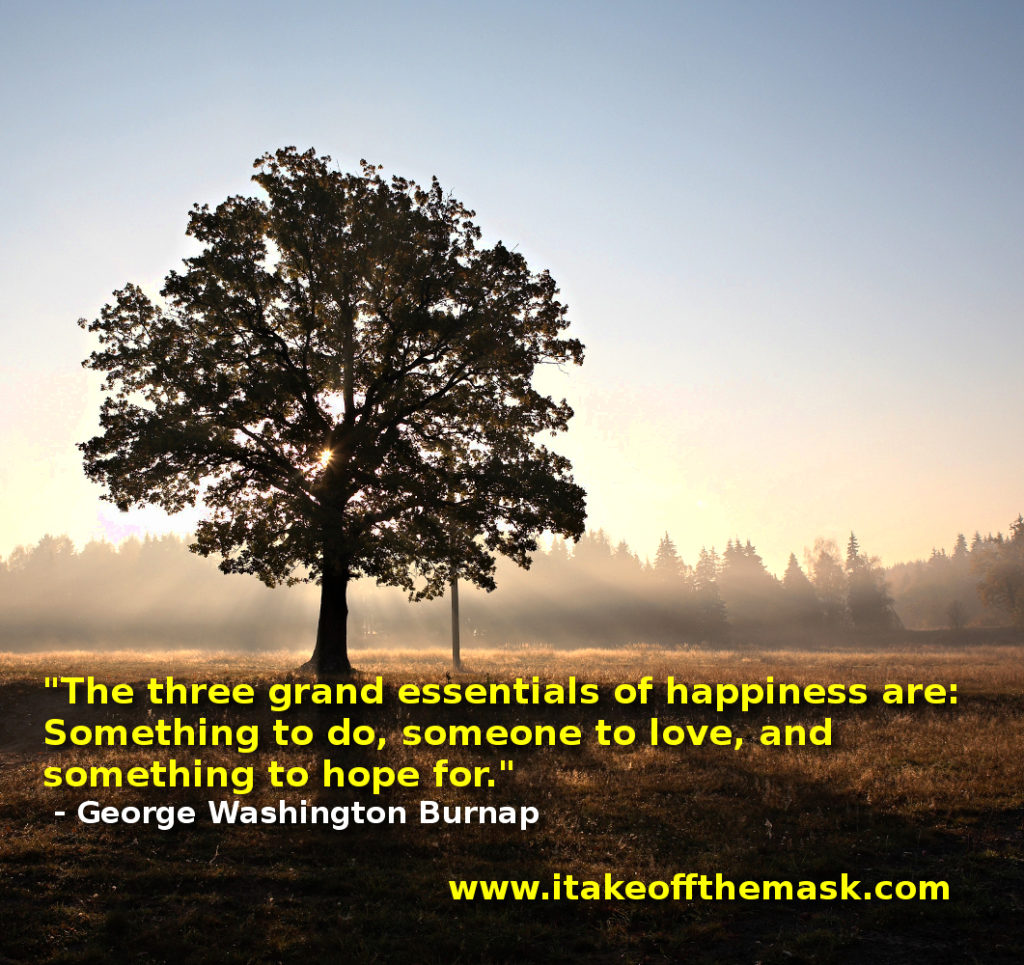 "The three grand essentials of happiness are: Something to do, someone to love, and something to hope for." – George Washington Burnap
We are often told that what we can do today, we must not put off for tomorrow. And there is wisdom in doing the most important things at present because it is the only moment we really have. We must not get into the habit of delaying things and of being negligent, failing to do the things that really matter in our lives.
Yet there is also some wisdom into making sufficient room also for hope in your life. As much as we want to anyway, not all things can be done today. For all the rest, we entrust them to God. And we use them to inspire us so that we can have something to look forward to when we awake.
"For I know the thoughts that I think towards you," says the LORD, "thoughts of peace, and not of evil, to give you hope and a future." – Jeremiah 29, WEBBE