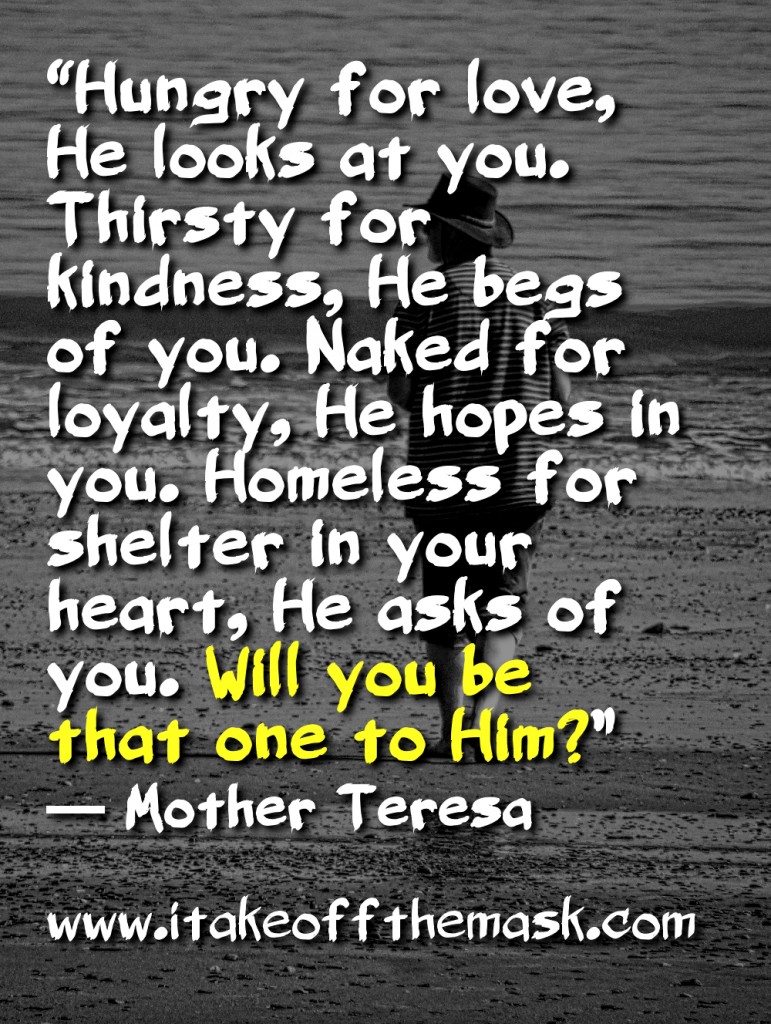 "I know I am touching the living body of Christ in the broken bodies of the hungry and the suffering." – Mother Teresa
When Mother Teresa helps the poor, she doesn't look down on them. Instead, she sees in them the image of Jesus, the very image of God. Helping others then does not become a way to be proud of ourselves by being greater than those we help. It becomes a blessed opportunity to serve Him who loves us most.
For though God did not need to ask anything from us, He lowered Himself so we can reach Him, so we can have a chance to love Him back. How great is the love that not only gives but also receives humbly from His beloved!
May we all learn to see Jesus also in one another. May we be able to take every opportunity to find Him so we can serve Him and love Him back.
…for I was hungry, and you gave me food to eat. I was thirsty, and you gave me drink. I was a stranger, and you took me in. I was naked, and you clothed me. I was sick, and you visited me. I was in prison, and you came to me.' – Matthew 25:35-36, WEB
"Each one of them is Jesus in disguise." – Mother Teresa
You may also want to read these:.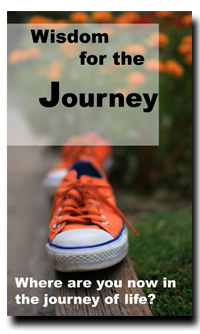 Subscribe for Free and Receive this Ebook (166 Pages) plus Inspiring e-mails.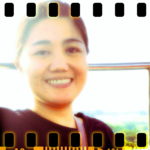 Hi, I'm Joyce!
I'm here to listen and to pray for you.
YOU ARE NOT ALONE.
Write to Joyce