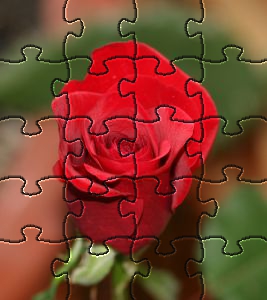 Life Is Like a Big Puzzle That Never Gets Solved
All my life, I felt like I was trying to build a big puzzle, a puzzle made up of the following pieces:
favorite things
memorable places
 activities and adventures
books that I've read
 unforgettable smiles and tears
simple and sweet moments
food that made me happy
movies that made me wonder
beliefs
hopes and dreams
little miracles
accomplishments
people who taught me
people who loved me
people who made a difference in my life
Sometimes I feel as though everything is really making sense, and a good image is already being formed here and there.  Sometimes it even feels like there are only a few more pieces left to find and the puzzle would be complete.
But then something unexpected happens, like when some of the pieces suddenly gets blown away and I have to find them again.  Sometimes, some pieces just disappear and get totally lost.
When things like that happens, the image being formed is suddenly shattered, and I have to put the pieces back in a new way so they could all fit somehow.
Maybe life is like that.  Life is like a big puzzle that never really gets solved until the very end.  All we could do is to try our best to gather the pieces, to make sense of the images we can form somewhat, and to hope that one day, everything will make sense, and the picture formed will be far better than we ever expected it to be.
"In our endeavour to understand reality we are somewhat like a man trying to understand the mechanism of a closed watch. He sees the face and the moving hands, even hears its ticking, but he has no way of opening the case." – Albert Einstein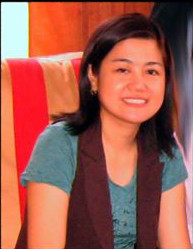 Hi, I'm Joyce! If there is anything that's bothering you, or if you just need someone to talk to and pray for you, you can write to me by clicking here YOU ARE NOT ALONE.
"I bare my nakedness to the world that the world may see who I am; not the mask that hides my flaws, not the mask that hides my beauty. I bask in the light and I TAKE OFF THE MASK!"