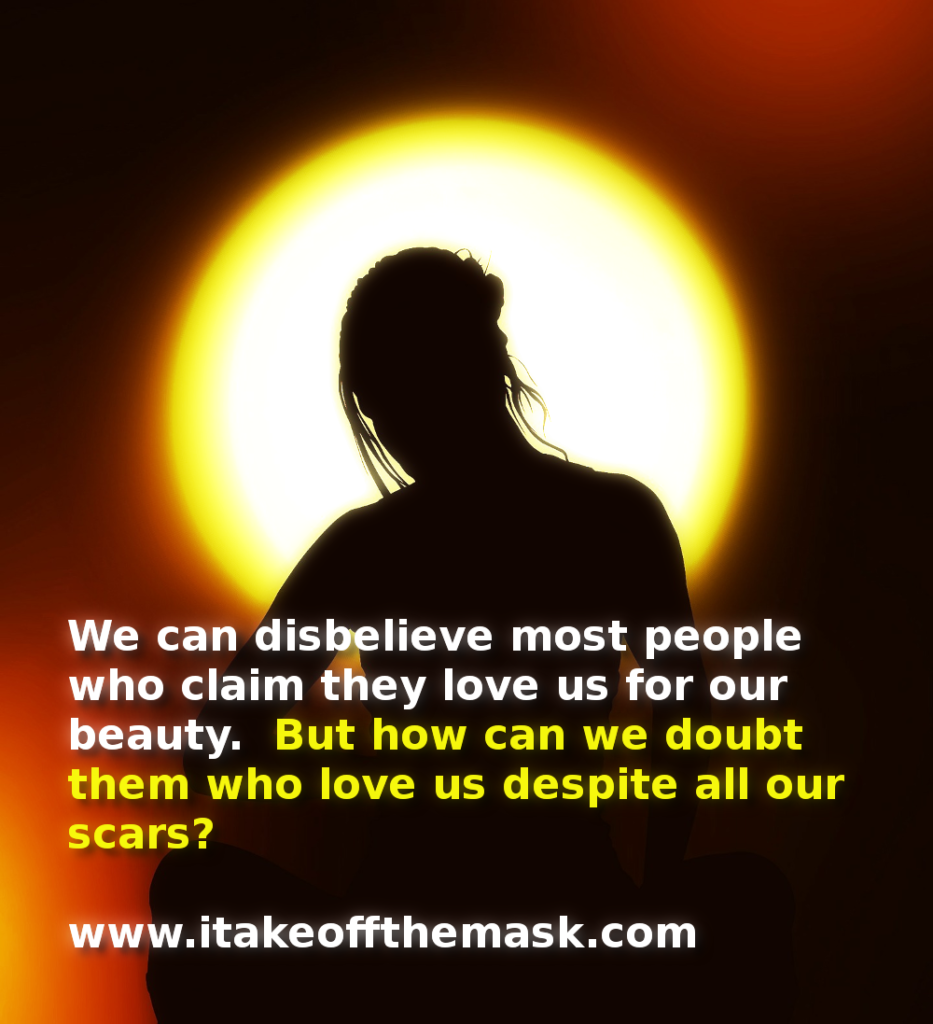 There is no fear in love; but perfect love casts out fear, because… He who fears is not made perfect in love. – 1 John 4:18, WEBBE
It is easy to be confident when one knows one is beautiful. It is easy then to believe one deserves to be loved. And maybe that's why we often desire to present only our very best to others. Maybe that is also why we're afraid to show the imperfections we try to hide.
For how could anyone love us once they see how broken we really are? How could anyone love us once they see the many faults we hide inside?
But Oh, how we need others just to do that! How we need to be loved not only for our best but even for our very worst.
We can disbelieve most people who claim they love us for our beauty. But how can we doubt them who love us despite all our scars?
me and YOU
I am so small,
and You're so BIG,
how can I ever love YOU
the way You love me?
Sometimes I hate myself
for just being me,
yet how wrong am I
to think that way.
For I am me
because of You,
and You gave up part of You,
so I can be me.
Please help me Lord,
to live with gladness;
Knowing that I am me,
and believing that each moment,
I shall be more of You!
"…we need to fall, and we need to be aware of it; for if we did not fall, we should not know how weak and wretched we are of ourselves, nor should we know our Maker's marvelous love so fully…" – Julian of Norwich
You may also want to read these:.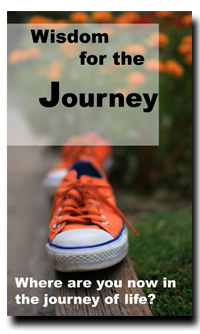 Subscribe for Free and Receive this Ebook (166 Pages) plus Inspiring e-mails.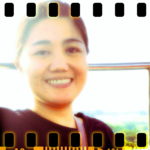 Hi, I'm Joyce!
I'm here to listen and to pray for you.
YOU ARE NOT ALONE.
Write to Joyce