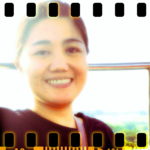 Hi, I'm Joyce!
I'm here to listen and to pray for you.
YOU ARE NOT ALONE.
Write to Joyce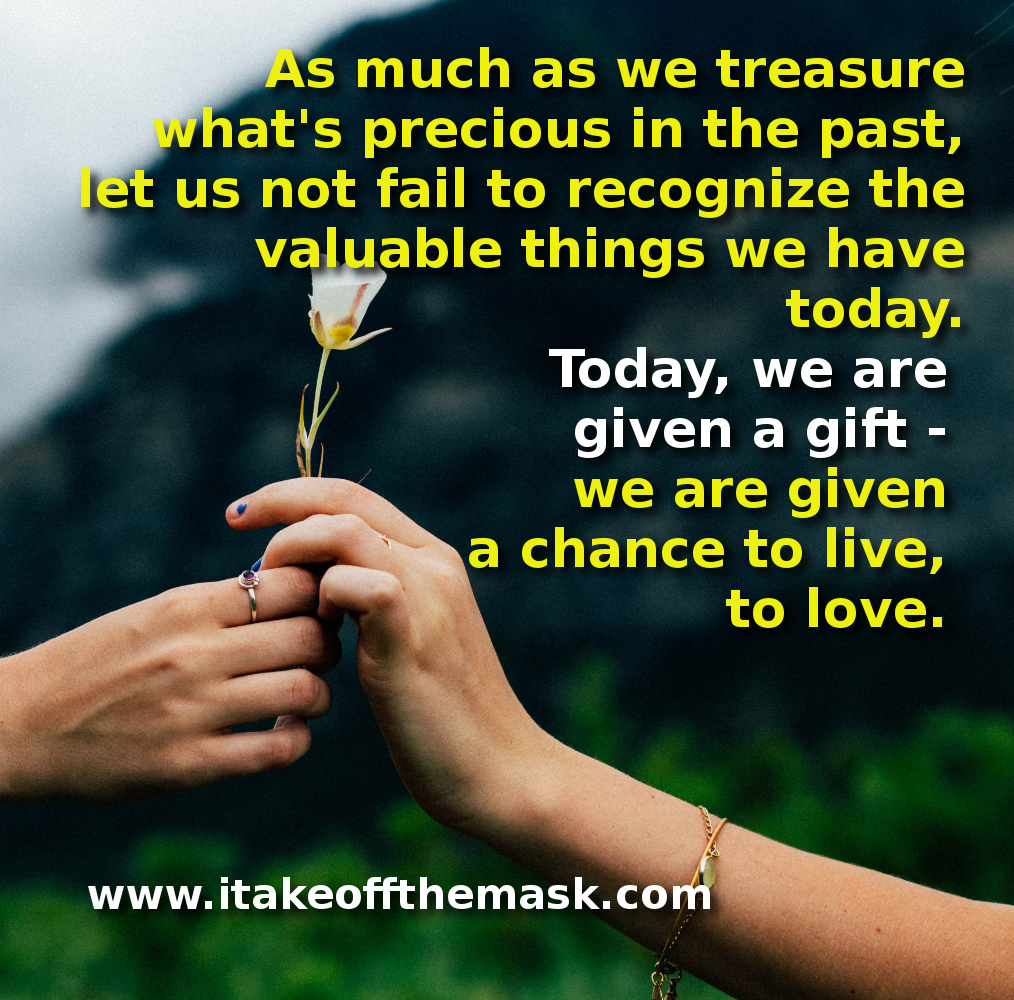 We often miss the good old times because we fail to see them while they're with us today.
This is the day that the Lord has made. We will rejoice and be glad in it! – Psalms 118:24 WEBBE
As much as we treasure what's precious in the past, let us not fail to recognize the valuable things we have today. Today, we are given a gift – we are given a chance to live, to love.
Today
We're creating memories now
We're making the good old times
This is that picture perfect moment
This is that perfect day.
You may not see how
You may not see now
But we're here where we'd go back to
We're here where we'd someday want to be.
You may want to skip it
But you'd be glad you've lived it.
Someday you'd say,
You were glad you've stayed.
So take this moment and live
Remember it would soon pass away
Someday you'd want to return right here
Right at this moment where you are today.
366 Days of Compassion
One Year Devotional Book
"Your companion for healing."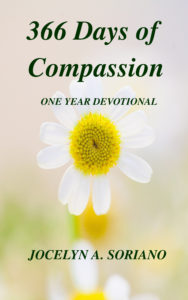 "The deepest wounds of the soul are healed only by compassion…
People do not merely need to be clothed, they need to be
embraced with love.
A love that enters into their own fears and frailty, a love that suffers with them and stays with them
through their darkest hour."
READ MORE - 366 Days of Compassion
I will betroth you to me forever. Yes, I will betroth you to me in righteousness, in justice, in loving kindness, and in compassion.
– Hosea 2