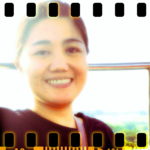 Hi, I'm Joyce!
I'm here to listen and to pray for you.
YOU ARE NOT ALONE.
Write to Joyce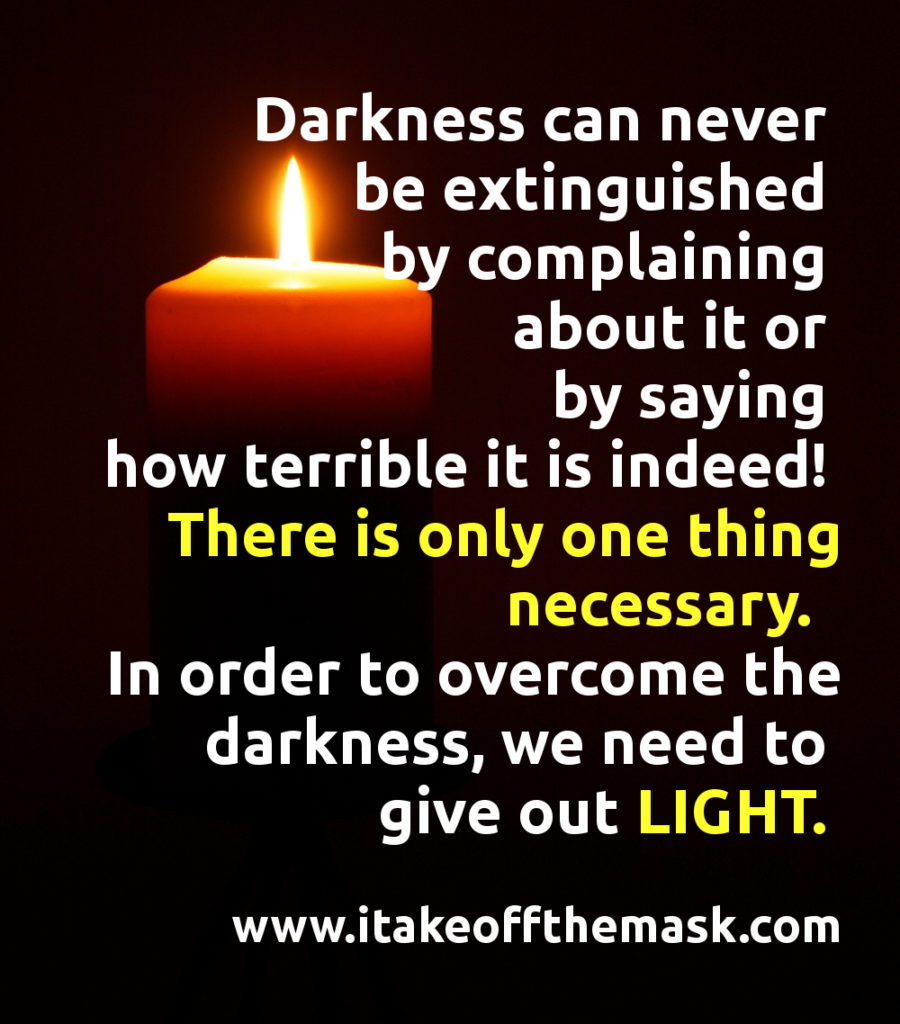 You are the light of the world. A city located on a hill can't be hidden. Neither do you light a lamp, and put it under a measuring basket, but on a stand; and it shines to all who are in the house. Even so, let your light shine before men; that they may see your good works, and glorify your Father who is in heaven. – Matthew 5, WEB
Darkness can never be extinguished by complaining about it or by saying how terrible it is indeed! It can never be conquered if we fear it or if we give in to despair. There is only one thing necessary. In order to overcome the darkness, we need to give out LIGHT. Courageous light. Joyful Light. Loving Light.
Your light must be greater than the darkness around you. Your beauty must be far more alluring than the deceiving attractions that lure the world away from the True Light.
And as the world makes its way further and further into violence, continue to sow peace. As the world grows in pride, seek out humility. As men grow in hate, grow more and more in Love.
"Lord, make me an instrument of thy peace.
Where there is hatred, let me sow love;
Where there is injury, pardon;
Where there is doubt, faith;
Where there is despair, hope;
Where there is darkness, light;
Where there is sadness, joy.
-Prayer of Saint Francis
366 Days of Compassion
One Year Devotional Book
"Your companion for healing."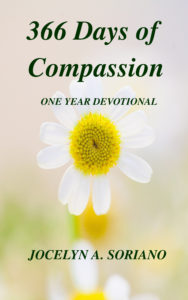 "The deepest wounds of the soul are healed only by compassion…
People do not merely need to be clothed, they need to be
embraced with love.
A love that enters into their own fears and frailty, a love that suffers with them and stays with them
through their darkest hour."
READ MORE - 366 Days of Compassion
I will betroth you to me forever. Yes, I will betroth you to me in righteousness, in justice, in loving kindness, and in compassion.
– Hosea 2