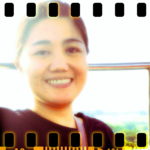 Hi, I'm Joyce!
I'm here to listen and to pray for you.
YOU ARE NOT ALONE.
Write to Joyce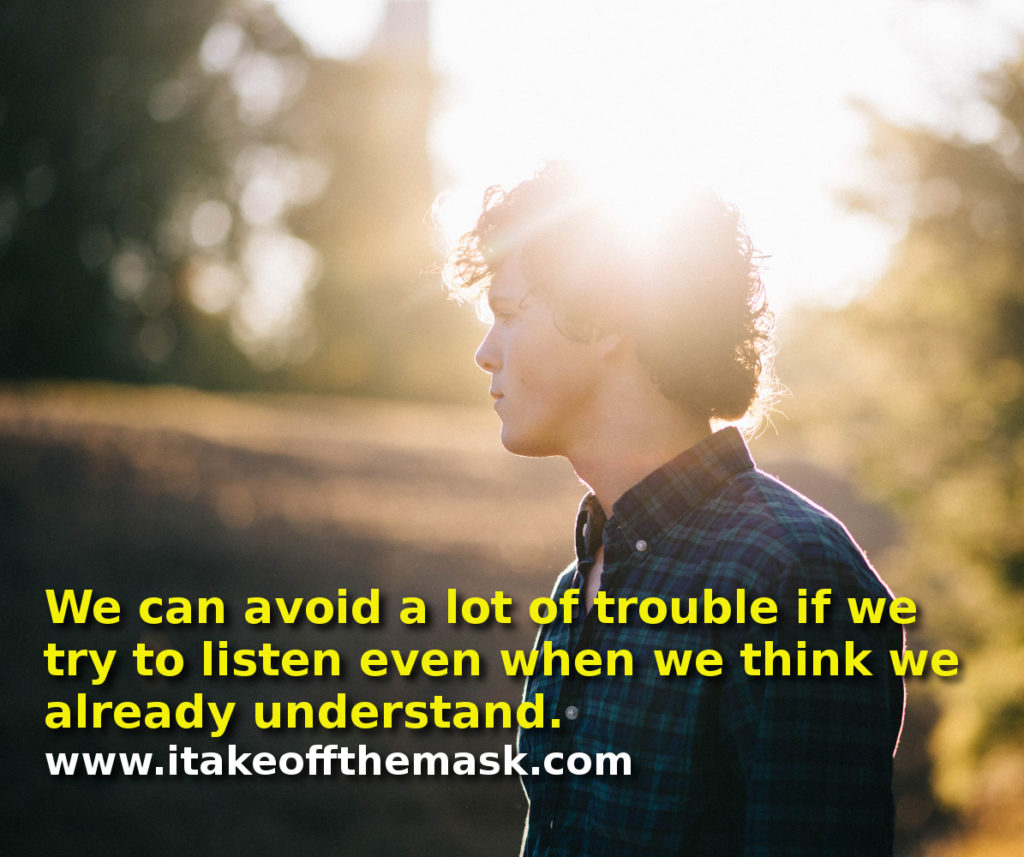 We can avoid a lot of trouble if we try to listen even when we think we already understand.
So, then, my beloved brothers, let every man be swift to hear, slow to speak, and slow to anger… – James 1:19, WEBBE
When someone tells you you're not listening, it may be time to pause because that person may have a point. We may not have noticed it, but we may have failed to really listen. We may have kept on talking while the other person was saying something. We may have concluded that we perfectly understood what the other person was saying so we just didn't let them finish talking.
Even if we thought we already knew better, let us try to give other people the chance to give their piece. Learning to listen says so much about our humility, our respect for the other and our true desire to understand other people.
366 Days of Compassion
One Year Devotional Book
"Your companion for healing."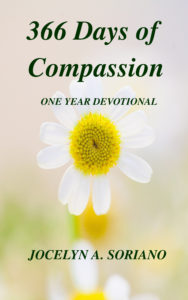 "The deepest wounds of the soul are healed only by compassion…
People do not merely need to be clothed, they need to be
embraced with love.
A love that enters into their own fears and frailty, a love that suffers with them and stays with them
through their darkest hour."
READ MORE - 366 Days of Compassion
I will betroth you to me forever. Yes, I will betroth you to me in righteousness, in justice, in loving kindness, and in compassion.
– Hosea 2