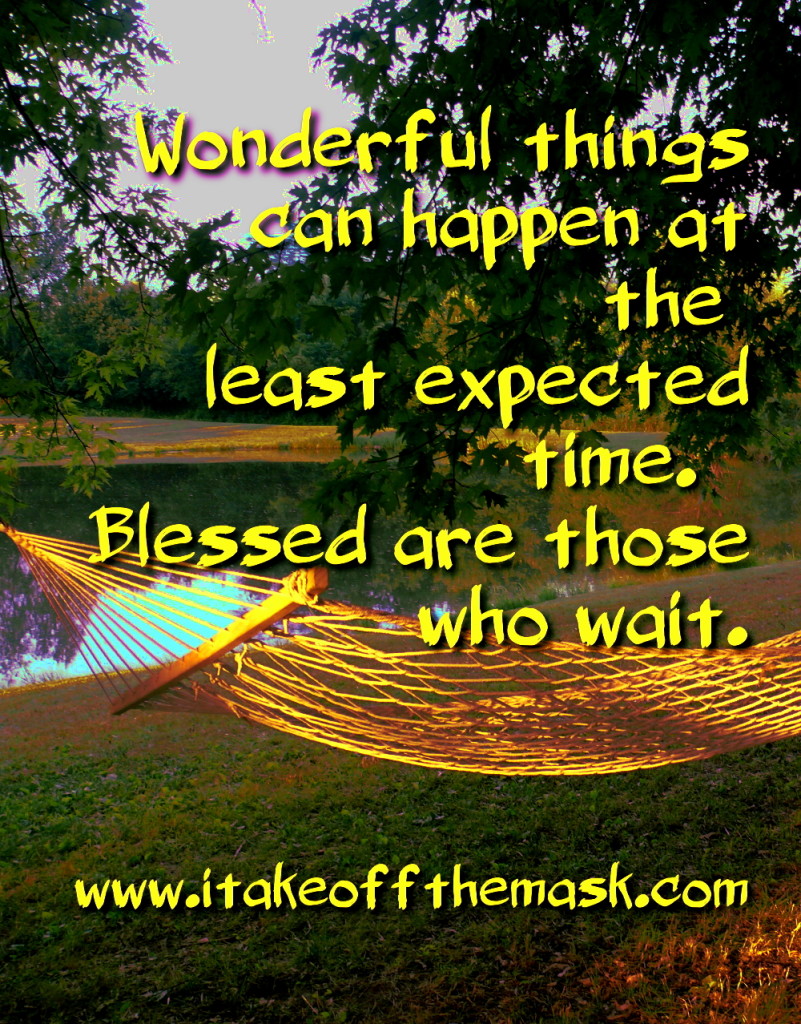 Wonderful things can happen at the least expected time. Blessed are those who wait.
Blessed are those who wait upon the Lord, whose expectations come from Him. They shall not be put to shame, neither shall they be disappointed.
For they have put their trust in Him who alone can be trusted. And they have set their eyes on Him who alone can satisfy.
Despise not the time for waiting. We may not see it with our eyes, but beautiful things happen even while we wait.
"O taste, and see that the Lord is sweet: blessed is the man that hopeth in him." – Psalm 34:8