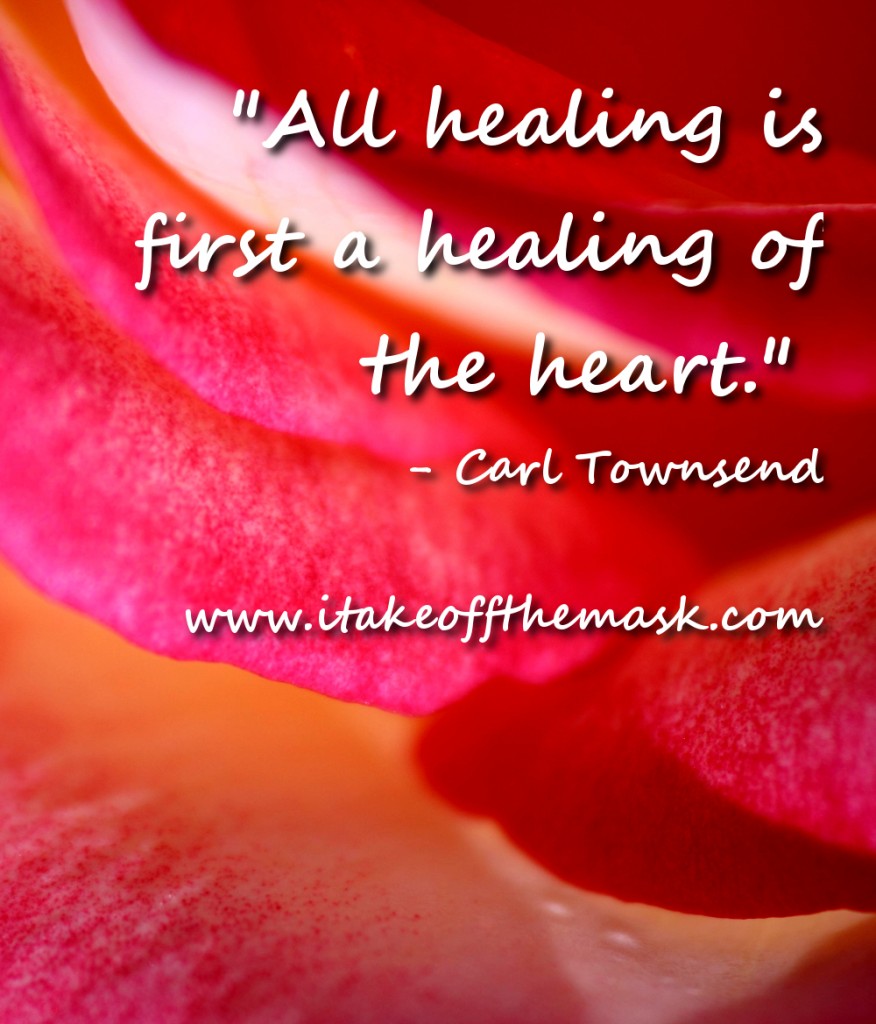 "All healing is first a healing of the heart." – Carl Townsend
If you really want to save another person, save him with you prayer, save him with the silent testimony of your holy life, save him with love. Do not try to save him with your judgments, with your mockery, with your hatred.
For you will hear his answers to your questions and you will never listen with your heart. You will hear his explanations and you will never understand.
You will think you are bringing your light when all that you really bring is your darkness. You will think you are bringing grace when all that you bring is condemnation.
A wounded soul does not need an argument. A wounded soul needs compassion and healing. A blind man does not need an eloquent speech. A blind man needs God's miracle to open up his eyes and see.
I have come as a light into the world, that whoever believes in me may not remain in the darkness. If anyone listens to my sayings, and doesn't believe, I don't judge him. For I came not to judge the world, but to save the world. – John 12:46-47, WEB-BE
"My whole strength lies in prayer and sacrifice, these are my invincible arms; they can move hearts far better than words, I know it by experience."– Thérèse de Lisieux, The Little Way for Every Day: Thoughts from Therese of Lisieux