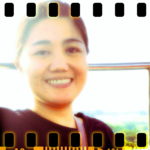 Hi, I'm Joyce!
I'm here to listen and to pray for you.
YOU ARE NOT ALONE.
Write to Joyce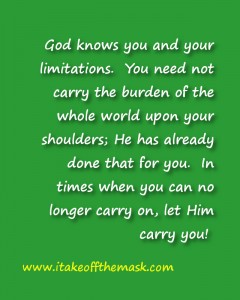 We cannot love others
in the truest sense
of the word,
if we do not even know
how to love
ourselves.
If we truly wish to love,
to give generously and sincerely,
we must ensure that
we are holding out
our overflowing cups.

Not our half-empty ones
waiting to be filled.
Some people are givers, they have much to give to others and many people benefit from their generosity.  There are times however when these people give so much that they feel drained from within, and there is nobody who is able to replenish them back. Have you ever felt like that? Have you ever felt as though you're giving more than you're receiving and that sooner or later, you'd have nothing to give anymore?
Why do you feel as though you're giving too much?  What are some of the possible reasons you continue to give without being able to receive enough?
To please others and win their love
To please others and avoid confrontation
Not to hurt people and fail their expectations
Because it is your obligation, you are required
Because you are threatened with punishment and fear i.e. God's punishment and rejection
If you've had the above mentioned reasons in mind, you may want to re-consider the following reasons:
For the good of others, not just their being pleased (See also "We Need More Than Kindness")
For the love of what you do
For your own growth
You may also want to think about the reasons why you feel you're not receiving enough.
Why Aren't You Receiving Enough?
Not asking for help due to fear of rejection
Not asking for help due to experience with people who ignored your needs and failed to help you in the past
Strong beliefs on martyrdom and the need for sacrifice
Help is actually being provided by God but not recognized or not in the form you want
Image of a demanding God requiring/ needing something from you
If you feel that you're giving more than you're receiving, you may need to think about the reasons why you seem to be giving so much as well as the reasons why you're not receiving as much help as you need.
You should also note your own limitations in giving –  you may not have respected your limits often and you felt you always had to give even when you already can't.
On the other hand, you may need to seek out more people who can also support you back, people who also have a lot of things to give and who would be more than happy to give of themselves to you.
God knows you and your limitations.  You need not carry the burden of the whole world upon your shoulders; He's already done that for you!  In times when you can no longer carry on, let Him carry you! (See also "Why Is My Cross Heavier?")
LETTER TO JOYCE
I'm going through a period in my life trying to please everyone around me n in the process I feel like I'm loosing myself. Both at my work because I work with family members, also within my relationship. I'm feeling lost, depressed, frustrated, hurt confused.
From Dian
RESPONSE FROM JOYCE
Dear Dian,
I can see how you value the people around you. How good it is indeed if people would look beyond themselves and see how others are doing instead of being concerned only of oneself. Your loved ones are blessed, indeed.
There are times however that no matter how hard we try, we can't please everyone, even the people that matters most to us. We may disappoint them in a way, and because of that, we also feel frustrated ourselves.
Dian, know that for as long as you have tried your very best, you have nothing to regret. We can only do so much with the little time that is available to us. It is said that we can't even do all the good we want to do, and for this reason, we must prioritize and choose the good that we desire to be accomplished.
In order to accomplish such good things however, we must also take care of ourselves and our needs. We are but human beings who have needs of our own, physical, emotional and spiritual. When our needs are not met, we lose the strength to be able to help those around us. We thus learn to love and take care of ourselves because we love others around us.
This isn't something that is quick to practice. We must be patient with ourselves until we are able to adjust our boundaries and priorities – what we should do first, what our limitations are, what we can and cannot do for other people.
I too, have found difficulty in this area. And one thing that helped me see things in proper perspective is this: loving God first, and being loved by Him.
"Which commandment is the greatest of all?"
Jesus answered, "The greatest is, 'Hear, Israel, the Lord our God, the Lord is one: you shall love the Lord your God with all your heart, and with all your soul, and with all your mind, and with all your strength.' This is the first commandment. The second is like this, 'You shall love your neighbor as yourself.' There is no other commandment greater than these."
-Mark 12, World English Bible
It is in loving God first that we are filled with the love we need to be able to love others. It is in focusing our eyes upon God's will that we are able to see clearly how we should love ourselves and our neighbour.
God loves you! Do spend some time alone with Him that you may be filled with His love, wisdom and strength. He will guide us in what we ought to do that will be the best for us and those we love most.
Yours in Prayer,
JOYCE
RELATED ARTICLES
When You Don't Love Yourself Enough
How Do I Learn to Love Myself More?
What is the Meaning of Your Life Right Now?
Are You a Generous Receiver?
366 Days of Compassion
One Year Devotional Book
"Your companion for healing."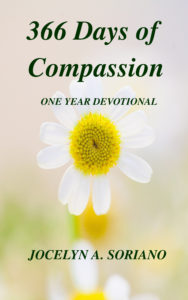 "The deepest wounds of the soul are healed only by compassion…
People do not merely need to be clothed, they need to be
embraced with love.
A love that enters into their own fears and frailty, a love that suffers with them and stays with them
through their darkest hour."
READ MORE - 366 Days of Compassion
I will betroth you to me forever. Yes, I will betroth you to me in righteousness, in justice, in loving kindness, and in compassion.
– Hosea 2