In heaven they say, there would be lots of angels, and we'd all spend the day playing harps. I think there is no rule however that prevents us from playing other instruments, a guitar perhaps.  I've always wanted to see myself singing while playing a guitar. My problem is that it doesn't work for me, I just can't do those two things well at the same time! So in heaven, I imagine that there will be a guitar that can play by itself, a guitar that can play in the background as I sing my own songs, songs I've composed, songs that spontaneously flow from the heart.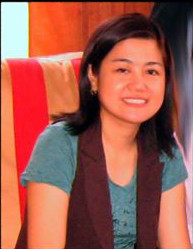 Hi, I'm Joyce! If there is anything that's bothering you, or if you just need someone to talk to and pray for you, you can write to me by clicking here YOU ARE NOT ALONE.
"I bare my nakedness to the world that the world may see who I am; not the mask that hides my flaws, not the mask that hides my beauty. I bask in the light and I TAKE OFF THE MASK!"