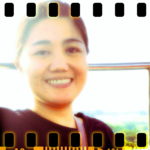 Hi, I'm Joyce!
I'm here to listen and to pray for you.
YOU ARE NOT ALONE.
Write to Joyce
Do You Need a Backup Plan?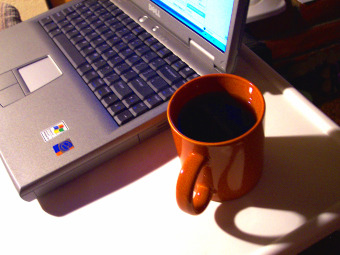 Common sense dictates that we should have a backup plan, a Plan B, or even Plan C, if Plan A doesn't work out.  But what I'm going to say may surprise you.  Success often comes when there is no backup plan!
First of all, I'm not advising you to be careless.  And I would like to make it clear that this is a very unique perspective I'm giving you, not the USUAL one.  But it's something that has worked for me, and for others as well.
In Napoleon Hill's book THINK AND GROW RICH, he narrated a story about a warrior who had to eradicate all backup plans when faced with an almost impossible challenge:
A long while ago, a great warrior faced a situation which made it necessary for him to make a decision which insured his success on the battlefield.  He was about to send his armies against a powerful foe, whose men outnumbered his own.  He loaded his soldiers into boats, sailed to the enemy's country, unloaded soldiers and equipment, then gave the order to burn the ships that had carried them.  Addressing his men before the first battle, he said, "You see the boats going up in smoke. That means that we cannot leave these shores alive unless we win!  We now have no choice – we win or we perish! They won.
The explanation for their victory is very much evident, they had a very strong motivation to win, and no doubt whatsoever in their minds to prompt them to lose and give up.
When we have doubts of this kind,  we give so much importance to our backup plans, as though they were the REAL plans we have to succeed.  As a result, we don't give our best shot to our current undertakings, always thinking that there is still room for mistakes, for an escape, IF we fail.  It's just like procrastination. Even if we could accomplish our work for today, we think that there will ALWAYS be tomorrow to make up for our backlogs and shortcomings.
On the other hand, when we have no backup plans, we think more clearly, and simply.  All that we think about is succeeding in what we do TODAY.
Further, people who are so sure of what they're doing don't care anymore about backup plans.  They have found their true PASSION.  They're ready to stake everything upon it, even their very lives, because without it, even life itself is meaningless.
"Again, the kingdom of heaven is like a merchant looking for fine pearls.  When he found one of great value, he went away and sold everything he had and bought it."
– Matthew 13:45-46, NIV
366 Days of Compassion
One Year Devotional Book
"Your companion for healing."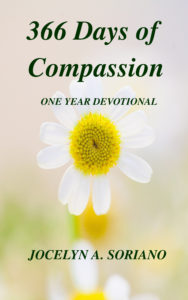 "The deepest wounds of the soul are healed only by compassion…
People do not merely need to be clothed, they need to be
embraced with love.
A love that enters into their own fears and frailty, a love that suffers with them and stays with them
through their darkest hour."
READ MORE - 366 Days of Compassion
I will betroth you to me forever. Yes, I will betroth you to me in righteousness, in justice, in loving kindness, and in compassion.
– Hosea 2