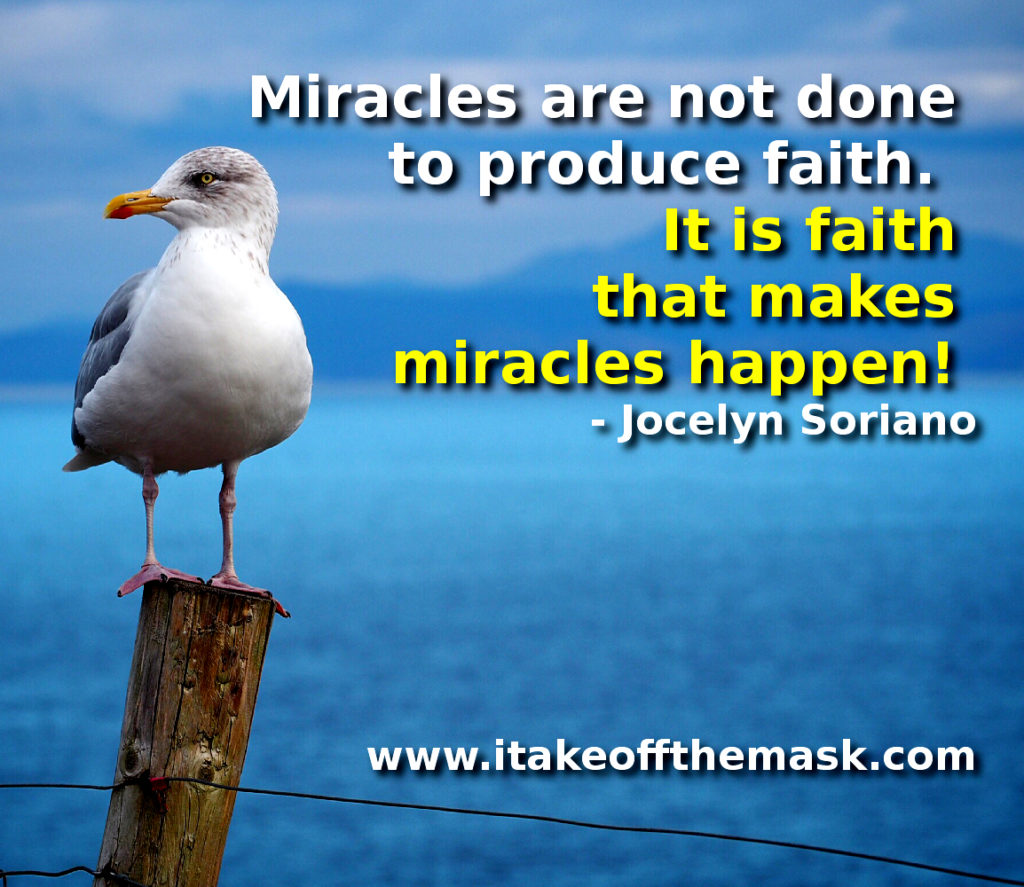 Miracles are not done to produce faith. It is faith that makes miracles happen! – Jocelyn Soriano
Faith is an open hand, willing and able to receive the many blessings being poured upon it. It is an open window, able to let the sunshine in, allowing the fresh air to come. It is the door of the heart through which the love of God can freely come to dwell.
Many times, we wait for miracles to have us believe. When we do not see any, we say that there is no reason to believe anyway.
But miracles need even faith. Miracles are always there, coming down from heaven. But how do we see it without the eyes of faith?
He didn't do many mighty works there because of their unbelief. -Matthew 13:58